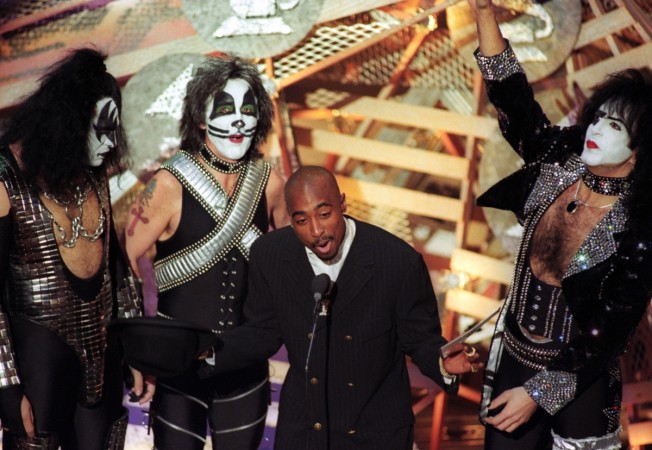 Rapper Tupac Shakur's nude photo is making the news more than two decades after his death.
A photo of the rapper showing his crotch has been doing the rounds of the internet, and now the photographer wants to sell it privately to an exclusive bidder.
The photo, which features Tupac going full frontal nude, was taken by his ex-girlfriend in 1990, and she wants to sell the it privately for a whopping $7,500, TMZ reported.
Online auction site Gotta Have Rock and Roll has accepted offers to sell the rare photo of the rapper dropping his pants, but the ex-girlfriend is planning to sell privately to the highest bidder.
"This nude photograph of Tupac was taken in 1990 at a house party in Marin County. Always the showman (and jokester!) Tupac would, on occasion, drop his pants when least expected and catch his friends by surprise," his ex-girlfriend, who chose to remain anonymous, told Page Six.
"On this particular night, when my camera was about to go off taking a group shot, he did it again! I told him I was going to zoom in if he didn't move fast and yank his pants up, but he just grinned at me and didn't budge. Flash! These singular photos capture the playful, spontaneous and uninhibited side of Tupac," she added.
The ex-girlfriend also plans to sell other photos of the rapper but he is wearing clothes in them.
Tupac, also known as 2Pac, is known for his hits, including "California Love," "Life Goes On," "Hit Em Up" and "Changes." His death remains one of the most-talked-about topics till now, with many fans claiming he is still alive.
Tupac was shot four times in Las Vegas on September 7, 1996. He died six days later on September 13 at the University Medical Center.