Ali Baba: Dastan-E-Kabul fame Tunisha Sharma's untimely demise has sent shockwaves to an entire nation. On 25th, December 2022, the 24-year-old actress, allegedly died by suicide on the set of a TV serial n the Vasai area of Maharashtra's Palghat. As per several reports, Tunisha was found hanging inside the washroom of the set.
After which, Tunisha's co-star and boyfriend Sheezan was arrested on December 25, 2022, after Tunisha Sharma's mother Vanita claimed that Tunisha's then-boyfriend Shehzaan was the reason for her daughter's untimely death. Tunisha's mother Vanita filed a complaint against him for allegedly abetting her daughter's suicide. The actor was then arrested and put behind the bars.
It was indeed a sigh of relief for Sheezan's family and his fans when it was pronounced on Saturday that the actor has finally been granted bail.
Mumbai | Television actor Sheezan Khan accused and arrested in television actress Tunisha Sharma's suicide case granted bail on Rs 1 lakh surety bond by Vasai court, asks Khan to submit his passport.

— ANI (@ANI) March 4, 2023
As per ANI, the Vasai Court has granted Sheezan bail against a surety of Rs. 1 lakh and also asked the actor to submit his passport to the court. The actor will have to take permission from the court before leaving the country as the case continues to be investigated.
Maharashtra | Television actor Sheezan Khan accused in television actress Tunisha Sharma's suicide case released on bail from Thane Central Jail today pic.twitter.com/KWRSwIYNtD

— ANI (@ANI) March 5, 2023
Sheezan Khan walks out of jail after two months of remaining in police custody
On Sunday afternoon, actor Shezaan Khan walked out of jail after two months of remaining in police custody.
The actor's sisters Shafaq Naaz and Falaq Naaz were present outside Thane Central Jail and reached their brother. His sisters and Shezaan got emotional upon seeing each other after a span of two months.
A user said, "I am in tears happy for him he didn't deserve like that Rip Tunisha I know he will never forget this."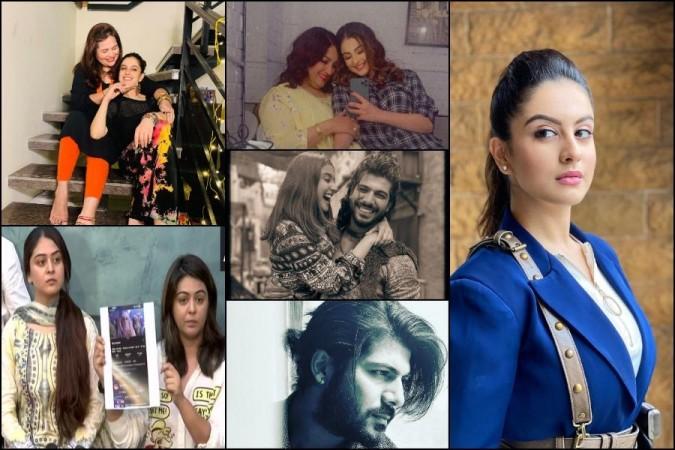 Another user mentioned, "Break up karna agar crime hai toh toh is duniya ki adhi youth jail me hoti , aur Mumbai tv industry is an ultra-modern society, yeah break up hone par suicide not possible, so I think matter kuch aur hai." (If breaking up is a crime then every youth will be in jail, and the Mumbai TV industry is an ultra-modern society, where suicide is not possible just because of break up).

The third one said, "Ache logo ke sath kabhi bura nahi hota" ( Good things happen to good people).
"Innocent bachha. God bless you sheezan. May God fulfill your wishes and dreams come true," mentioned the fourth one.

The fifth one said, "This system needs to be changed. You cannot blame others all the time for the weakness of someone. Yes, in some cases they are brought in that situation. But just beacuse someone broke up with you and you commit suicide, doesn't make other person guilty. People need to learn the let go sometimes.

Sheezan's case update
Sheezan's lawyer has also put in an application with the Bombay High Court to quash the F.I.R filed against the actor by Tunisha's family and the hearing for it will take place on March 9.
In an interview, the actor's lawyer also claimed that the police misused their power of arrest in Sheezan's case which has also been mentioned in his application to the Bombay High Court.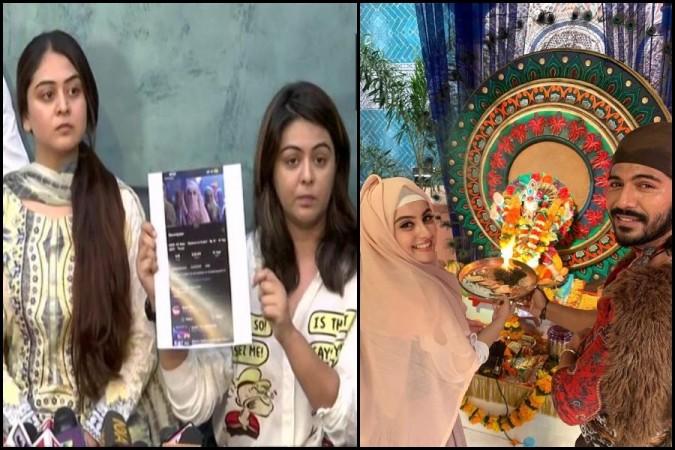 Khan was in a relationship with 21-year-old Tunisha, they broke up later
For the unversed, according to a complaint filed by her mother, Tunisha Sharma was in a relationship with 27-year-old Sheezaan Khan and he broke up with her 15 days before the suicide. The actor Sheezan Khan told investigators that his relationship with Tunisha lasted for three months as it didn't work out between them.


Tunisha had mental health issues in 2018
Tunisha Sharma was reportedly hospitalised after she suffered anxiety attacks a few months ago. She suffered from depression and anxiety around 2018 as well, as reported in ANI.