The music video of the song Tu Cheez Badi Hai Mast Mast from the movie Machine has been viewed over 1 million times 24 hours into its release. But the song has got mixed response from the music lovers.
Tu Cheez Badi Hai Mast Mast is a chartbuster song from the 1994 movie Mohra starring Akshay Kumar and Raveena Tandon. Viju Shah's foot-tapping music, melodious voices of Udit Narayan and Kavita Krishnamurthy and Anand Bakshi's lyrics contributed to the popularity of the song. Now, this evergreen track has been recreated for Abbas-Mustan's Machine, which marks debut of the Mustafa.
T-Series, which holds the music rights of remixed version of song Tu Cheez Badi Hai Mast from Machine, released the video on its official YouTube channel on Monday. Its music video has received 1,082,520 views, 17,507 thumbs up (likes) and 4,165 thumbs down (dislikes) in 24 hours.
The remix version of Tu Cheez Badi Hai Mast Mast, which has Shabbir Ahmed's additional lyrics, failed to recreate the magic of the original version. The song oozes some sort of freshness in terms of music. Though it marks the comeback of Udit Narayan, the song lacks the melody of the original version.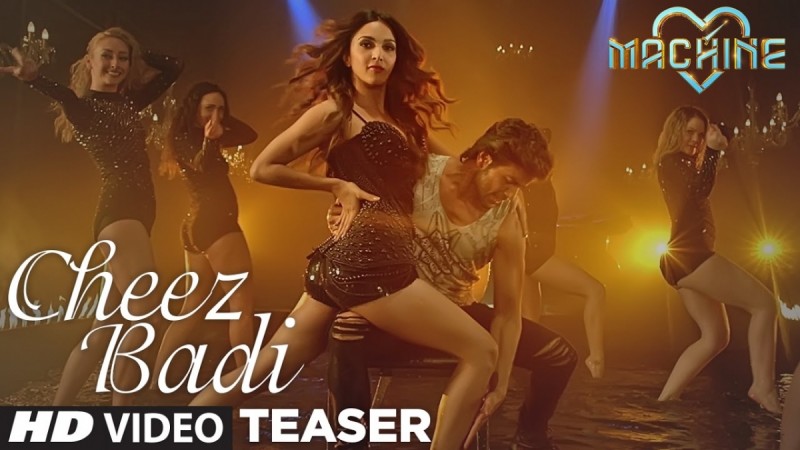 The song has got 2,711 comments. Some music lovers are happy with Udit Narayan's comeback and sizzling chemistry between Mustafa and Kiara Advani. But others feel the remix is an insult to the original version of Tu Cheez Badi Hai Mast Mast.
Here are some comments:
Abdul Sayeed: Udit narayan is back with same quality of voice better then arjit and all of others
Fan of bollywood: I don't care if its a remake but i just love udit narayan ! and this remake hasn't ruined the old classic ! udit narayan and neha kakkar rocked!
Dhakad Review: udit ki voice ka koi jawad nahi...abhi v unki voice fresh h...I m glad to b his fan..wow
Bushra Khatoon: I AM IN LOVE WITH IT Dancing is amazing, the guy is hella cute! kiara is gorgeous! and over all its a goood effort, come on guys show some support!
Saptarshi Ray: Kiara Advani looks like mixture of Deepika Padukone and Nauheed cyrusi. She is freaking hot.
Sanjana Shah: yeah great..go on na...ruin more classics! soooo fucking disappointed!
Kiran Patil: After watching this crap .. I have to watch original song 10 times..
Azhar Khan: Old one is 1000000 times better than this, no energy just nothing compared to the old one..That's why old is always a gold
Mohammad Rafiq: Ohhh old ka tho watt laga diye.. So bad, improvise karr ne k badle kharab kar diye
Twisted_Trian: This is What we Called Complete Ruining..matlab Aisi vaat lagayi hai ki original song sunane ki bhi wish nahi rahi..
Reshma Patel: Oh NO!!!Just when u think what if they remade tu cheez badi and then they do it....... No words apart from glad to hear udit naryan again