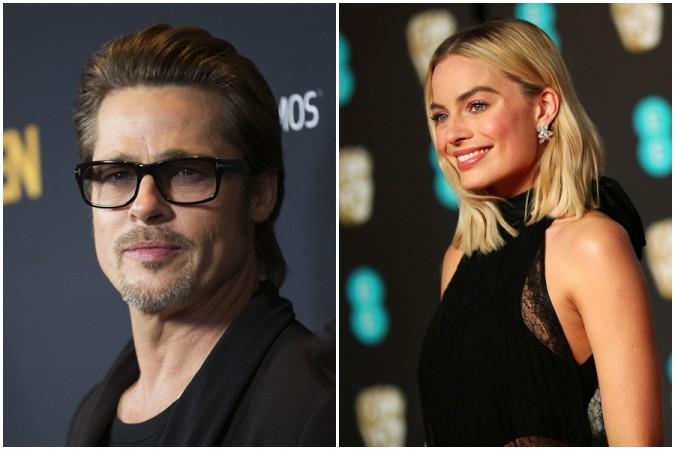 Brad Pitt is currently busy filming Quentin Tarantino's next western classic film, Once Upon a Time in Hollywood. In the upcoming film, Pitt will share the scene with the Academy Award-winning actor Leonardo DiCaprio and Margot Robbie. Ever since the trio started working on the project, rumors started to swirl about their private lives. A recent report allegedly stated that Margot Robbie's husband is reportedly keeping a close eye on Brad Pitt. The claims were soon debunked by Gossip Cop on the grounds of fabricated reporting.
Back in July, it was reported that on Quentin Tarantino's movie set, Margot Robbie and Brad Pitt's on-screen chemistry is being praised by many. It was claimed that Robbie and Pitt were getting "super close" while shooting their scenes. Now a report from Life & Style contends Robbie's husband, Tom Ackerley, who is concerned when it comes to his wife and Angelina Jolie's ex-husband. Reportedly, he is now "keeping a close on Brad." The magazine went on to claim that Ackerley even sent a message to Brad Pitt to "steer clear to Margot."
The alleged insider noted that Brad Pitt has dated several of his co-stars in the past, and Margot Robbie's husband "doesn't want them socializing offset, and he's told Margot that he won't stand for it."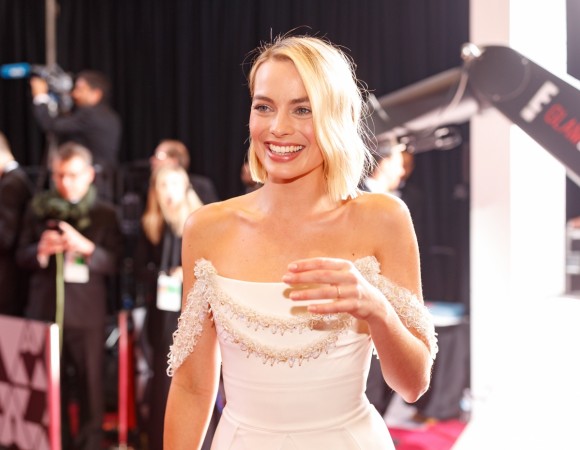 It should be noted that Brad Pitt is extremely focused on his projects and his six children which he shares with Angelina Jolie. Even his representatives have previously assured Gossip Cop that there's nothing going on between Brad Pitt and Margot Robbie. Furthermore, Robbie and Tom Ackerley has kept their marriage private, and are enjoying a blissful married life. It was reported by E! News in the past that Tom is extremely supportive of Margot.
"She wants to make the right choices and take advantage of the opportunities that happen coming her way. Tom is very supportive of her and travels with her and is on set all the time."
As of now, both Margot and Brad are currently busy with the ninth film by Quentin Tarantino. The film is based on the backdrop of Sharon Tate murder that shocked the entire nation in 1969. It was recently announced the film will feature the Australian actor, Damon Herriman as Charles Manson — the cult leader on whose orders the horrendous murders took place. Along with Pitt, DiCaprio, and Robbie, the film will also star Dakota Fanning, Emile Hirsch, Kurt Russell, Al Pacino, James Marsden, Rumor Willis, Tim Roth, and others.
Once Upon a Time in Hollywood is scheduled for release in mid-2019.