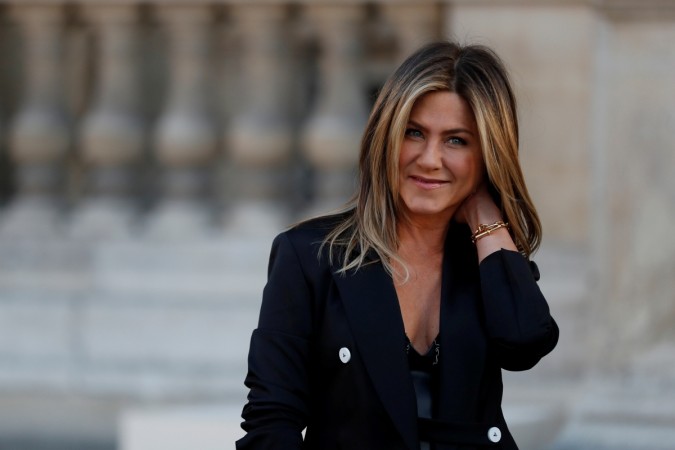 Jennifer Aniston is currently busy finalizing her divorce with Justin Theroux. She is also occupied with a comedy feature film for Netflix and her other projects. Amid all the work, that also includes taking care of her health, Aniston's name is linked with many celebrities in the recent months. She was recently in news for her an alleged report that suggested she reportedly exchanged vows with Brad Pitt. Now a report allegedly talked about the possible partner she would have in future and from where this partner will come into her life.
Jennifer Aniston and Justin Theroux announced their split in February 2018, citing irreconcilable differences. When the news of their split surfaced, many wondered if she will get back together with Brad Pitt, who is currently undergoing a custody battle with Angelina Jolie. There was even a report that suggested Brad Pitt and Jennifer Aniston are planning a sweet romantic "honeymoon in Italy." The report was soon debunked and it was revealed that there is nothing going on between Brad and Jennifer, despite all the rumors.
Following her split with Justin, Jennifer got busy with different projects. She was recently spotted in Milan, filming an upcoming film Murder Mystery in which she will share screen space with Adam Sandler. According to an alleged report from Hollywood Life, a source opened up about how Aniston feels about dating post her split and the chances of her finding a future partner for herself.
"It's difficult for Jen to date because there are so many variables that take place when she pursues anyone. Dating is difficult for her, so wrapping herself in work life is usually the remedy to not think about it," the so-called insider said to the online outlet.
The source added that her future partner may be from the entertainment industry only, as she also thinks that "if she is going to meet anyone it will be from work anyways."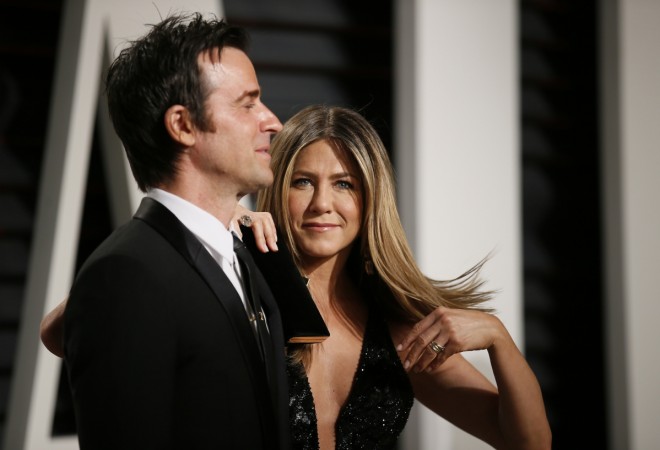 "She just can't go out on the town and meet someone like the rest of us, so she is realizing that it will happen when it happens if it happens," the alleged source further added.
Apart from Brad Pitt, Jennifer's name was also linked with her trainer Leyon Azubuike. Leyon admitted that the actress is a "very good, natural athlete," but the reports of them dating was soon debunked.
"She is refusing to make it an issue for herself. She knows she is fine without a man and fine with the right man so she'll live life and see where things go," the source further added.
Jennifer's divorce with Justin Theroux is still going on, so the chances of Jennifer Aniston finding a new partner are pretty slim. As of now, the spokesperson of the actress has not commented on the recent claims. Well-wishers of the Friends TV series starlet are advised to take this as nothing but yet another rumor about her private life.
Furthermore, Jennifer Aniston recently gave a candid interview and had a sexy photo shoot for InStyle's September cover. In the interview, when she was asked about to comment over the misconceptions about her private life, the 49-year-old Aniston stated, "'Jen can't keep a man,' and 'Jen refuses to have a baby because she's selfish and committed to her career.' Or that I'm sad and heartbroken. First, with all due respect, I'm not heartbroken. And second, those are reckless assumptions."
Jennifer Aniston's private life remains the hot topic but the actress is not seeing anyone. In addition to this, the claims made by the alleged insiders are not yet verified by some legitimate source.