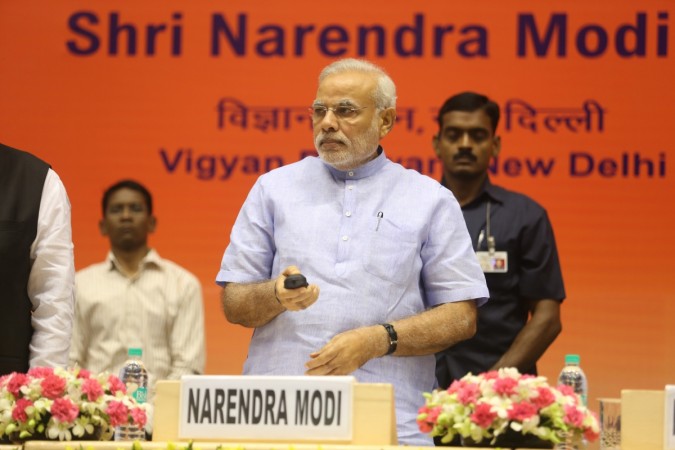 One of the largest debates regarding the recent demonetisation move of Prime Minister Narendra Modi — he announced on November 8 evening that all Rs 500 and Rs 1,000 currency notes in circulation at that time would no longer be legal tender from midnight — is how it will affect black money, and if this was indeed Modi's way of unearthing it.
Thus, when Deccan Chronicle reported, quoting highly-placed sources, that the government was planning to deposit Rs 10,000 into each of the nearly-6-crore zero-balance accounts across the country, it seemed like the exact thing Modi would do to answer those critics who were pointing out to him his election promise that if and when the full extent of black money was unearthed, there would be Rs 15 lakh in everyone's bank account.
However, International Business Times, India, has learnt from reliable sources within the office of the Pradhan Mantri Jan Dhan Yojana (PMJDY) that no such scheme is in the works, simply because it is not feasible, given the circumstances.
When contacted, this source at the PMJDY scheme office, on condition of anonymity, outright denied the existence of any such plan. "We already provide Rs 1 lakh accidental insurance and Rs 30,000 insurance cover in case of natural death. How are we expected to give another Rs 10,000 to the zero-balance accounts?" he told IBTimes India.
Too high an amount
Indeed, the sum involved is quite steep. A back-of-the-envelope calculation based on figures available on the PMJDY shows that with a total of 25.51 crore Jan Dhan accounts of which 23.27 percent have no money in them, the total number of zero-balance Jan Dhan accounts is around 5.86 crore.
Multiply that with the rumoured Rs 10,000, and the total comes to Rs 58,600 crore, which is not a sum the government will be ready to fork out, given that it could easily be used in a lot of other places, like in the implementation of the One-Rank-One-Pension (OROP) scheme.
The bottom line here is straight and simple: There is not going to be any such scheme.