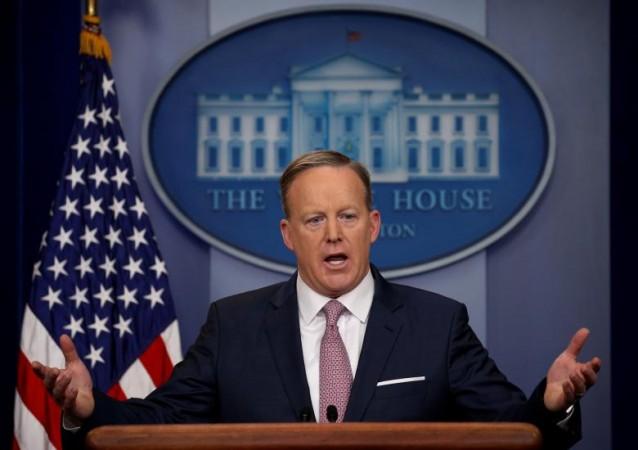 An Indian-American woman confronted White House press secretary Sean Spicer on Monday while shopping at an Apple store in Washington DC. The 33-year-old woman accused Spicer of taking a racist diction while fielding her questions.
Shree Chauhan, who works at a non-profit in DC, used Periscope to record her encounter with Trump's spokesperson.
"How does it feel to work for a fascist?" asked Chauhan. "Have you helped with the Russia stuff? Are you a criminal as well? Have you committed treason, just like the president?" she asked.
However, Spicer's response was curt.
"Such a great country that allows you to be here," he said in response to Chauhan's volley of questions.
Chauhan, who is of Indian origin, was born in New York. She said she believes Spicer's response was a reference to the colour of her skin.
"That is racism and it is an implied threat," Chauhan wrote in a Medium post about the incident.
"I am still stunned by the boldness of having my citizenship threatened on camera," she said.
I have spent enough time with online [sic] to encounter rabid Trump supporters. Many of these folks see my brown skin and question my citizenship. They question whether I am here legally. They tell me to leave the country. They have told me to go back to where I came from. To which my snarky reply is often, "Go back where? New York?"
It's one thing to have a Twitter egg tell say you do not belong in America, it is quite another to have the Press Secretary of the United States of America do so.
Although, Chauhan believes Spicer's comment was racist, it is still not clear whether the press secretary was making a statement on free speech and her freedom to ask a government official such questions in a public space.
There has been no statement from the White House on the incident yet.