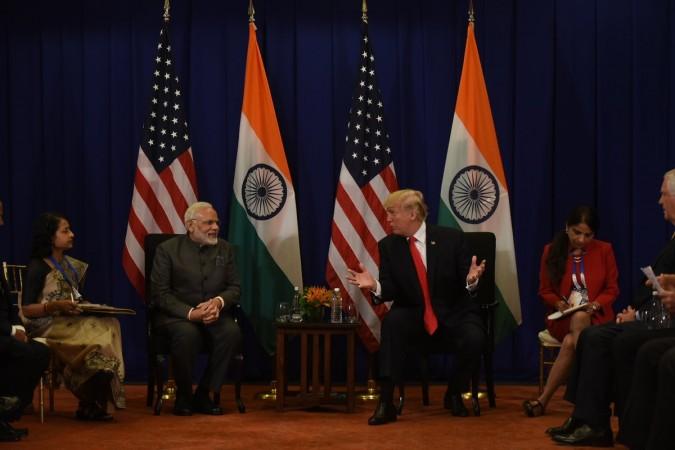 US President Donald Trump is yet to formally reply to the Narendra Modi government's invite for the 2019 Republic Day celebrations in New Delhi. The Ministry of External Affairs (MEA) sent a pre-invite to the White House in July, which is the standard procedure, but is yet to hear back.
The pre-invite is issued to confirm if a dignitary will be free to attend an event, and is followed by an official invite if the head of state says yes. The MEA has made several attempts to get a response from the White House but is yet to hear back as per a source.
If Trump accepts the invitation, he would be the second US President to attend the Republic Day parade after Barack Obama was the chief guest for the 2015 celebrations. The invite by Modi was seen as an attempt to smooth relations between the two nations, which have worsened slightly since Trump took over as President.
Under Trump's administration, the White House has adopted a more protectionist policy preferring to set its own rules, than play fair with others. The tariffs on steel and aluminium have also impacted India, forcing the country to counter with its own tariffs on several American goods, from iron and steel to Apple and mobile manufacturing equipment.
India has also been hit by Trump's pullout from the Iran nuclear deal, forcing India to slow down its dependence on Iranian oil. Iran is India's second largest supplier of oil, and the country has been forced to withdraw all imports by November or risk entering into another feud with Trump.
The country also came under fire from the US State Department for its deal with Russia to purchase S-400 Triumf air defence systems. The department was considering sanctions against India under the Countering America's Adversaries Through Sanctions Act (CAATSA), but Defence Secretary Jim Mattis managed to intervene and prevent that from happening.
With such a rocky relationship between the two nations, Modi's invite could have helped smoothen things but it seems like Trump is in no mood to attend, with his 'America First' policy clearly more important that bilateral ties.
The snubbing could be the US President's way of saying that he is still in control, and if he fails to respond soon, India may be forced to invite another head of state.