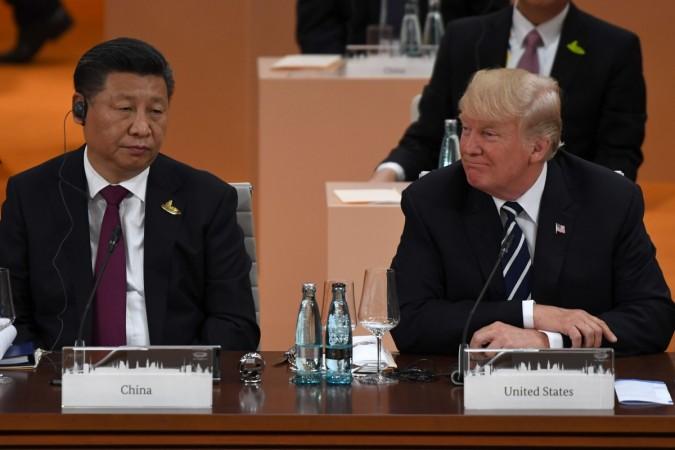 U.S. President Donald Trump signed a $716 billion defense policy bill on Monday that authorises military spending and includes watered-down controls on U.S. government contracts with China's ZTE Corp and Huawei Technologies Co Ltd HWT.UL.
The Defense bill signed this year was the fastest bill signed in four decades.
Trump signed the law at the U.S. Army's Fort Drum base in upstate New York on his way back to Washington after a 12-day working vacation at his golf club in New Jersey. The bill was named for one of Trump's political critics, the ailing U.S. Senator John McCain of Arizona, but he did not mention McCain's name.
Trump said the bill, "is the most significant investment in our military and our war-fighters in modern history."
Some lawmakers wanted to use the bill to reinstate tough sanctions on ZTE to punish the company for illegally shipping products to Iran and North Korea, but the restrictions included in the final National Defense Authorization Act, or NDAA, that passed Congress were weaker than earlier versions of the bill.
Trump has lifted an earlier ban on U.S. companies selling to ZTE, allowing China's second-largest telecommunications equipment maker to resume business. This put him at odds with both Republican and Democratic lawmakers.
Leaders of U.S. intelligence agencies have said they are concerned that ZTE, Huawei Technologies Co Ltd, and some other Chinese companies are beholden to the Chinese government or Community Party, raising the risk of espionage.
The White House opposed putting stronger measures against the companies in the bill, and the measures were softened before lawmakers held their final vote.
The NDAA does strengthen the Committee on Foreign Investment in the United States (CFIUS), which reviews proposed foreign investments to weigh whether they threaten national security. That measure was seen as targeting China.
Separately, the NDAA authorizes spending $7.6 billion for 77 F-35 Joint Strike Fighter jets, made by Lockheed Martin Corp (LMT.N).
Prior to the ceremony, Trump watched an air assault demonstration by U.S. troops at Fort Drum.
The bill also gives a 2.6% raise for U.S. troops which is the highest in nine years.