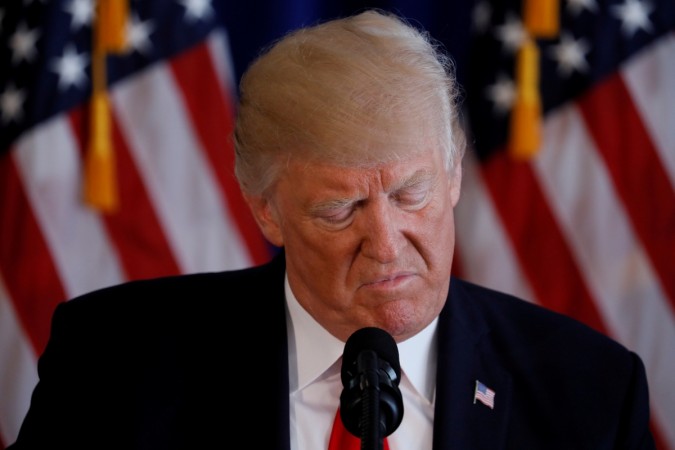 United States President Donald Trump may be on his way out, a little less than a year after he came to power, because the establishment itself might be out to get him, his former communications head Anthony Scaramucci has said.
Trump has had an embattled run as President of the United States from Day One, battling allegations of Russian influence in the election process even before he was sworn in.
Since then, troubles have mounted for the business tycoon-turned-politician, with allegations that he might have revealed highly-classified secrets to Russians.
He has also stumbled at each step he has taken to limit the entry of Muslims from certain countries in the US, and now faces a lawsuit after saying transgender people would be banned from the US armed forces.
Trouble from 'within'?
It seems that Trump is battling enemies "within" the White House itself. Trump has already been besieged by a number of leaks from within his office, like the time he called the White House a "dump", or the aforementioned discussion of state secrets with Russians.
In a televised interview on Sunday, August 13, Scaramucci said: "I think there are elements inside of Washington, also inclusive of the White House, that are not necessarily abetting the president's interests or his agenda. I absolutely believe that, yes."
And Trump is apparently preparing to combat exatly that. "There's been some strategic changes and my guess is there'll be more strategic changes. I think the president is getting his arms around the fact that if he wants to prosecute his agenda he's got to bring in loyalists to him ... He's got to bring in a different strategy to the one he's been deploying," Scaramucci said in the interview.
'Political class' ganging up?
It seems the very Republican Party that gave Trump the ticket to contest the US Presidential election is now out to get him. Or at least that was the hint Scaramucci dropped.
"The President is not a representative of the political establishment class. And so for whatever reason, people have made a decision that they want to eject him," he said during the interview.
"It's almost like he's opened up the door now for America's CEOs and America's billionaires to enter the Washington political system. I see it as a strong CEO that's now the American president that's making counterintuitive decisions that may not be liked by the members of the media, but may be in the best interests of the people of the United States," added Scaramucci.