Just a few months after the Donald Trump administration cancelled the annual White House Ramadaan feast, the US President celebrated his first Diwali at his official residence on Wednesday.
Trump addresses Hindu community in campaign video for Diwali, praises Modi
Trump values Modi's friendship
Trump and his daughter Ivanka were joined by senior Indian-American members of his administration, including US ambassador to the United Nations Nikki Haley and Administrator of Centers for Medicare and Medicaid Services Seema Verma.
The celebrations, which were led by Trump, was also attended Ajit Pai, Chairman of the US Federal Communications Commission and Raj Shah, Principal Deputy Press Secretary.
Trump also took this Diwali event to not only acknowledge the contributions of the Indian-American community but also uphold his "very strong relationship" with Prime Minister Narendra Modi.
Calls India 'home of Hindu faith'
In a few brief speech, Trump acknowledged America's relationship with India. "The Lighting of the Diya is typically celebrated by families in their homes. Today, we proudly celebrate this holiday in THE PEOPLE'S HOUSE. In so doing, we reaffirm that Indian-Americans and Hindu-Americans are truly cherished, treasured and beloved members of our great American family,'' Trump said.
Trump, who thinks along the same lines as Haley, hailed India's democracy and even called it the ''the home of the Hindu faith.''
"As we do (celebrate Diwali) so, we especially remember the People of India, the home of the Hindu faith, who have built the world's largest democracy," Trump said in a Facebook post.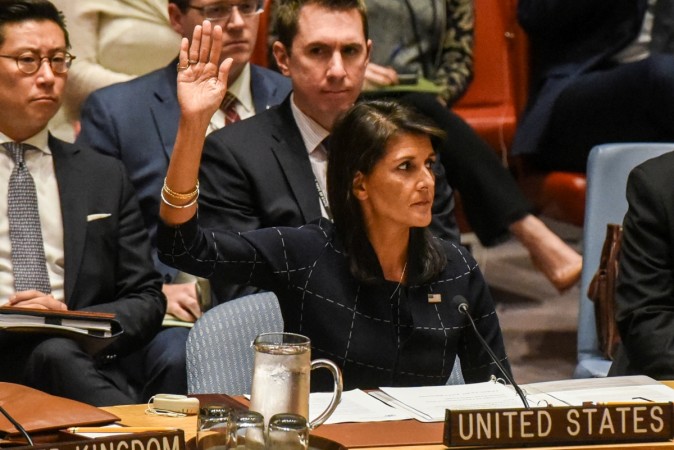 Trump's take on India's democracy comes a day after Haley too had praised India's democracy. "India is a nuclear power and nobody gives it a second thought. Why? Because India is a democracy that threatens no one," Haley had said.
Trump said Indian-American neighbours and friends have made incredible contributions to the country - and to the world.
"You have made extraordinary contributions to art, science, medicine, business and education. America is especially thankful for its many Indian-American citizens who serve bravely in our armed forces and as first responders in communities throughout our great land," he said in his FB post, the video of which was also shared.
No Eid, but Diwali
The tradition of Diwali celebration at the White House was first started by former President George Bush and the tradition to hold an Eid al-Fitr feast was started by Bill Clinton.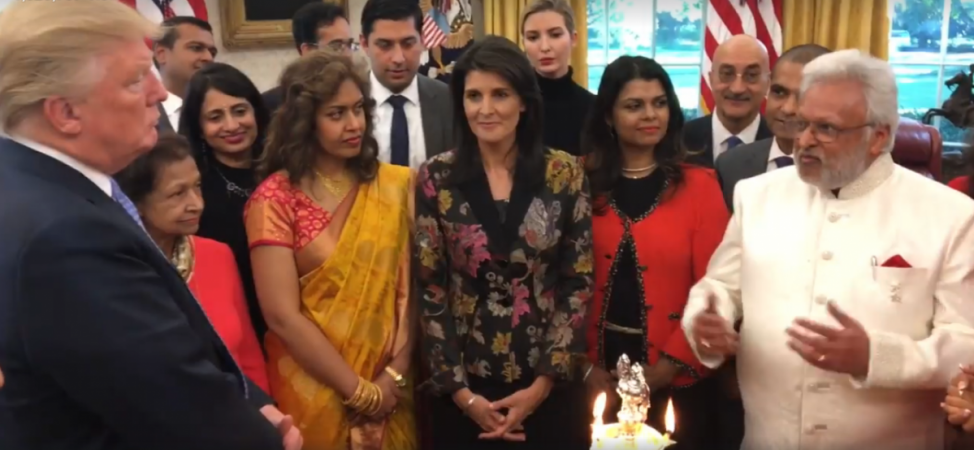 This was the first time when the two-decade-long Presidential tradition of holding an Iftar dinner was broken. He, however, had issued an official statement wherein he wished the Muslims "Eid Mubarak".
In 2016, Obama too had observed the festival of lights in the Oval Office.