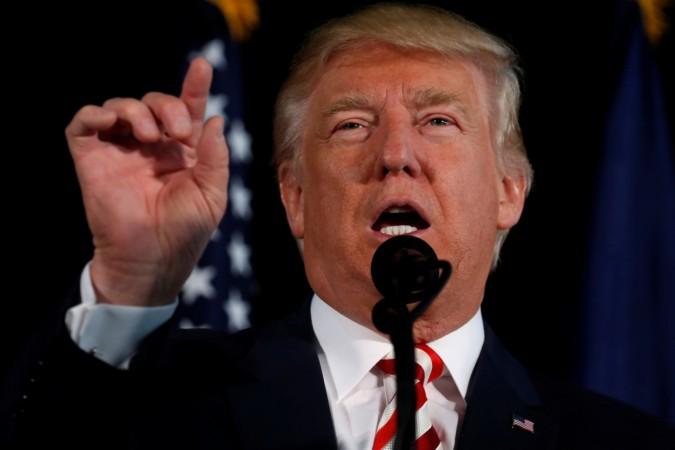 Abki Baar Trump Sarkaar – that is how the new campaign video of Republican candidate Donald Trump concludes in which he addressed the Hindu community in US.
The video has been launched by the official Indian-American Advisory Council of Trump campaign and is the first effort by Trump to address the Indian-Americans exclusively.
Intended for the upcoming festival of Diwali, the video is particularly garnering the attention of online community for Trump's tag-line of Abki Baar Trump Sarkaar, which seems to be inspired by Indian Prime Minister Narendra Modi's election campaign of 2014.
The video includes clips of recent Humanity Against Terror rally that was organised by the Republican Hindu Coalition in Edison, New Jersey. Trump can be seen in the video saying that he is a big fan of Hindu community and India while inaugurating the event by lighting a traditional Indian lamp.
Trump also expressed his interest in working closely with PM Modi in the video and added that Hindus will have a good friend in the White House if he wins the elections.
Republican Hindu Coalition is an Indian-American lobby group that was launched last year and has claimed to have raised over $1.5 million for Trump's election campaign.
Recently, Trump has been falling behind his Democratic rival Hillary Clinton in the presidential race, mostly because of his several controversies that were revealed by the media, particularly the sexual allegations made against him by several women.
Therefore, the Republican campaign managers are making their best efforts to boost his image among the public. Meanwhile, Trump's daughter, Ivanka Trump, will be celebrating Diwali this year at Rajdhani Temple at Chantilly on Wednesday.