United States President Donald Trump's administration on Wednesday reminded Pakistan that the Mumbai attack mastermind and Jamaat-ud-Dawah (JuD) chief Hafiz Saeed is a terrorist designated by the United Nations and the US. The statement from the Trump administration came shortly after Pakistan released the JuD chief from detention.
"The US is aware of media reports that a Pakistan (court) ordered the release of Lashkar-e-Taiba co-founder Hafiz Saeed from house arrest," a State Department spokesperson told Press Trust of India.
Saeed and four of his accomplices— Abdullah Ubaid, Malik Zafar Iqbal, Abdul Rehman Abid and Qazi Kashif Hussain— were detained by the Punjab government on January 31 this year for 90 days under preventative detention under the Anti-Terrorism Act 1997.
The US State Department also said that it was displeased by the Pakistani court's verdict to release Saeed from house arrest. The US had announced a bounty of $10 million for the banned JuD leader for his involvement in terror activities.
The order to release Saeed from detention came just a few days after the Pakistan government had decided to request extending the detention of Saeed.
The US Department of Treasury, in May 2008, had designated Saeed as a Specially Designated Global Terrorist. Saeed's organisation Jamat- ud -Dawah was also eventually declared as a foreign terrorist organisation by the United States in June 2014.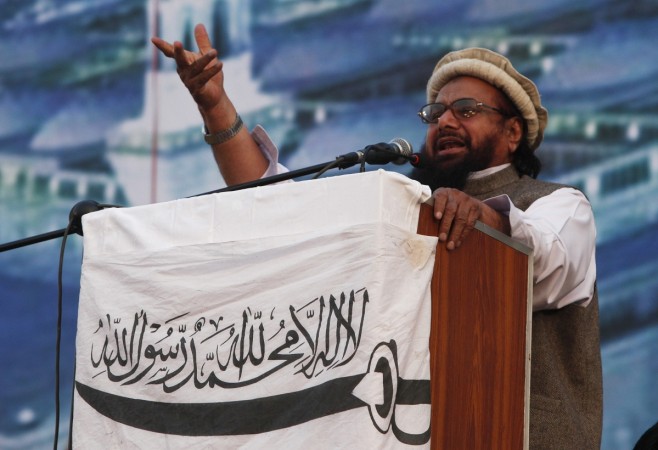 Reports state that Pakistan's Punjab government had sought a three-month extension in his detention saying that the country may face international sanctions if the JuD was released from house arrest.
"We plead the board not to order the release of Saeed as Pakistan may face international sanctions," an official requested adding that the JuD leader was detained based on the information of intelligence agencies.
The official also told the board that the Federal finance ministry has 'some important evidence' against Saeed to justify his detention.
However, the board rejected the extension plea and ordered the release of Saeed.
"The government is ordered to release JuD chief Hafiz Saeed if he is not wanted in any other case," PTI quoted the board as saying.