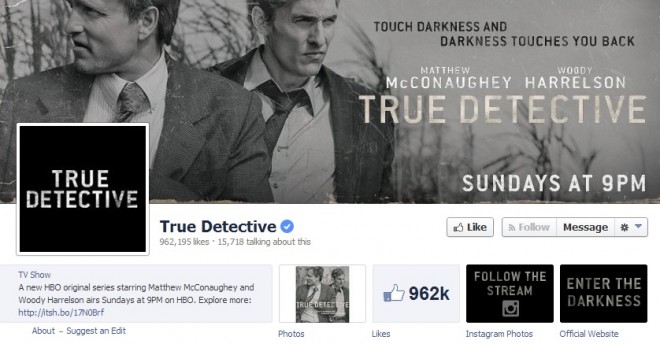 Season one of HBO's detective drama, "True Detective," starring Matthew McConaughey and Woody Harrelson, just wound up in March, and fans of the series are eagerly awaiting for any titbit about season two, which is yet to commence shooting.
Showrunner Nic Pizzolatto hopes to begin filming in fall, and although he is happy with how season one has panned out, he has no intention of taking the series beyond season three.
"Every season, I'm essentially creating a brand new TV show," Pizzolatto said during a press conference at the Banff World Media Festival, according to the Calgary Herald.
"It can't have any growing pains like a regular first season. If it works it has to work right out of the box. That's incredibly exhausting. I mean, the job is exhausting to begin with, but it's doubly exhausting and I'm writing every episode. I can't imagine I would do this more than three years."
At the event, Pizzilatto also said that there is no truth to rumors about Brad Pitt, Christian Bale and Jessica Chastain signing up to be a part of season two of "True Detective."
"Literally, not a single rumor about casting that has been printed anywhere has any truth to it whatsoever," said Pizzolatto. "I mean that literally. I've seen entertainment reporters say 'My sources say ... ' There are no sources. There's me and two other guys and they don't even know what I'm doing."
He added that casting is yet to commence, and although he has already made a list of possible candidates for the various roles, no one has been signed on.
Pizzolatto also dismissed rumors that the upcoming season will be led by a female cast.
"Again, it's a rumor with no basis in fact. There is a strong (lead) female character. But I wouldn't say it is female-led or anything like that."
As previously reported, Pizzolatto has not revealed much about what the upcoming season would entail, other than to say that it will take place in California and the season will be about "hard women, bad men and the secret occult history of the United States transportation system."
"And the characters are all new but I'm deeply in love with each of them. And we've got the entire series broken out with a couple scripts and we'll probably start casting in earnest within the coming month," Pizzolatto said in a "To the Best of Our Knowledge" podcast last month.