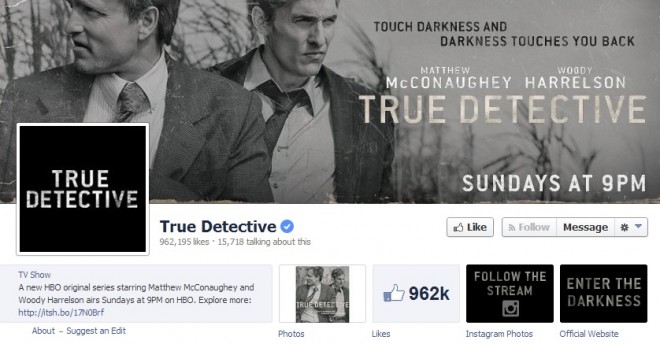 Ever since Matthew McConaughey and Woody Harrelson announced that they will not be returning for a second season of "True Detective," fans of the drama have been left wondering who would fill their shoes.
Although casting for the roles is yet to start, fans have been pitching their favourites for the roles ever since season one ended. While fans had initially believed that the second season will be somewhat similar to the first where two detectives hunt for a serial killer, creator of the HBO series Nic Pizzolatto revealed that there will in fact be three leads this time around.
"Right now we're working with three leads and it takes place in California," Pizzolatto said during a "To the Best of Our Knowledge" podcast. "Not Los Angeles, but some of the much lesser known venues of California. And we're going to try to capture a certain psychosphere ambiance of the place, much like we did in Season 1."
Although not much is known about the plot, Pizzolatto had earlier stated that the new season of "True Detective" would be about "hard women, bad men and the secret occult history of the United States transportation system."
Season one focused on the lives of two estranged Louisiana investigators, McConaughey's Rust and Harrelson's Marty, as they tried to solve a 17-year-old murder case.
Regarding the characters, he said casting will start sometime next month.
"And the characters are all new but I'm deeply in love with each of them. And we've got the entire series broken out with a couple scripts and we'll probably start casting in earnest within the coming month," Pizzolatto said.
Meanwhile, rumors of who would play the leads have reached a fever pitch with fans pitching Brad Pitt, Michael Fassbender and Cate Blanchett for the lead roles. The names of Joaquin Phoenix, Christian Bale and Josh Brolin have also been thrown in the ring to play the characters.
Early rumors indicated that Jessica Chastain would be playing the female lead with The Nerdist reporting that she was offered the role. But her representative later debunked the claims telling E!Online, "I can tell you she's not doing this project officially."
Interestingly, Twitter has come out with a number of hilarious lead combinations that include the girls of Hocus Pocus, to "Friends" stars. The three Emmas -- Emma Stone, Emma Watson, and Emma Thompson -- have also been included in the list, E!Online reported.
Check out some of the tweets below.
True Detective's next season will be about a "secret occult history" and it'll have three leads. Say no more. pic.twitter.com/xQnTGRh7wx

— Chris Heller (@c_heller) May 27, 2014
http://t.co/1rr1ndZL3J - True Detective Season 2 in California with three leads? I know who'll be in it: pic.twitter.com/xkklKdNtwE — Brian Cheung (@brianspeaksnow) May 28, 2014
Three new leads for #TrueDetective pic.twitter.com/QE9a1ytfHz

— Sarah Marie (@motelsonthemoon) May 28, 2014
#TrueDetectiveSeason2 pic.twitter.com/XaLiIywpWK — Andy Swift (@AndySwift) May 27, 2014