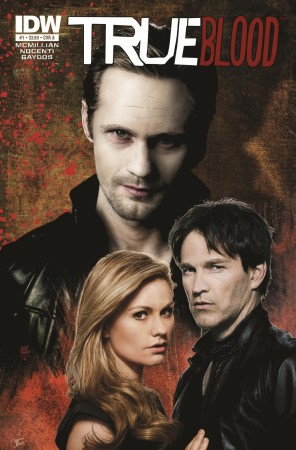 The palpable chemistry of Anna Paquin and Stephen Moyer worked for seven long seasons in the supernatural drama series "True Blood" and the couple is now set to recreate their magic again in the new mini-series "Madame X".
Comedian Jack Black will also be joining the power couple in re-imagining the book "My Notorious Life" on HBO.
"Madame X", based on Kate Manning's book "My Notorious Life", will have Paquin playing the titular character, reports The Wrap. After a brief hiatus from acting to concentrate on taking care of her twins, Paquin is going to work twice as hard, by producing the show as well. Jack Black and her husband Moyer will also executive produce the show with her.
"My Notorious Life" narrates the life of a Victorian woman who literally went from rags to riches in New York City and became a successful midwife known as Madame X. The woman, whose birth name is Axie Muldoon, had gained notoriety for helping women with wanted and unwanted pregnancies in the late 1800s.
Paquin, who won an Oscar at the age of 11, started dating Moyer when the met in the sets of "True Blood" as Sookie Stackhouse and Bill Compton. During the course of the vampire saga, which lasted from 2008 to 2014, the couple got married and had a pair of fraternal twins.