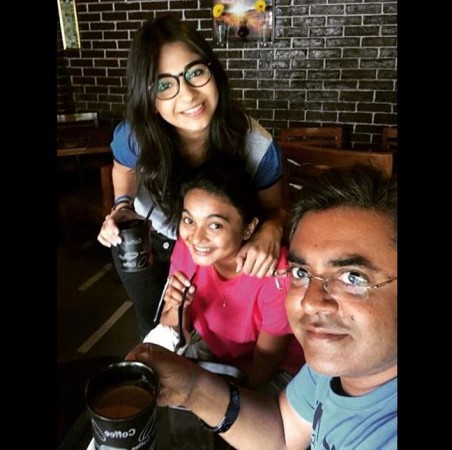 Even as Colors TV's Udaan has been entertaining viewers with interesting twists and turns, rumour has it that all is not well on the sets of the show due to Vidhi Pandya aka Imli.
Reportedly, Vidhi was having an affair with the show's director Pawan Kumar, and their growing closeness has cost the director his job.
India's Next Superstar contestant already a Bollywood star? This video of her with Hrithik Roshan is proof
According to a SpotboyE report, Kumar had been extremely partial towards Vidhi while shooting for the scenes, despite she not playing a central character. This didn't go down well with other cast members of Udaan as it was apparently affecting the quality of the show.
Irritated with the director's biased nature, the team decided to inform the producers, who eventually decided to fire Kumar.
Gautam Gulati says TV is not his cup of tea anymore, Kushal Tandon gives Bigg Boss 8 winner hard-hitting reply
"Pawan was being extremely partial to Vidhi. While monitoring the shots, he paid extra attention to her over the leads of the show. This, of course, didn't go down well with other actors and it was also hampering the quality of the product," a source associated with the show told the website.
However, Vidhi seemed unaware of the development because when SpotboyE contacted her, she said: "Is it? That's news to me."
Relationships on sets of TV shows are not uncommon. Many celebrities find the love of their life on the sets of their shows, while a few break up after the show concludes.
However, an affair between a director and an actress is rare. Deepika Singh, who played the lead character Sandhya in Diya Aur Baati Hum, fell in love with the show's director Rohit Raj Goyal. It was said that their affair was also a topic of gossip on the sets.
However, Goyal decided to quit Diya Aur Baati Hum for another series before any trouble came to the fore on the show's sets.
The couple later tied the knot in 2014 and it was last year that Deepika and Rohit welcomed a baby boy into their lives.