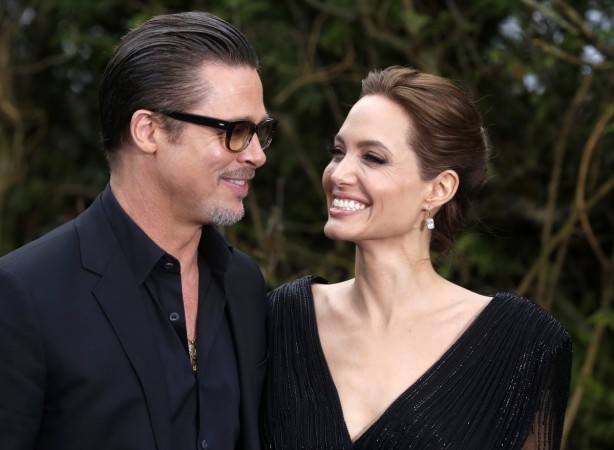 A tabloid has published a few photographs of Angelina Jolie and Brad Pitt fighting on a balcony of a hotel in Australia. The photos of Brangelina fighting on a balcony before the premiere of the film "Unbroken" in Sydney have gone viral, prompting divorce rumours.
Gossip magazine, In Touch, reported that the couple had a fight, after which Pitt walked out from the balcony. The magazine also published a photo of the 39-year-old Jolie smoking after the alleged fight.
"When Brad threw up his arms, you could see the frustration on his face," In Touch quoted an eyewitness as saying.
"He was clearly exasperated with her. They kept talking over each other and putting their hands up in anger. They were upset but getting nowhere. Angie looked like she was on the verge of tears," the source added.
The magazine further reported that hours after the fight Brangelina walked on the red carpet for the premiere of Jolie's movie "Unbroken". But there was something wrong between the two, the eyewitness said.
After the premiere show got over Pitt and Jolie went their separate ways.
"You could tell something was wrong. They were distant with each other. Brad in one private jet, while Angie in another," the eyewitness said.
Rumours of Pitt and Jolie breaking up have surfaced in the past also and the latest one is no different. But the couple has managed to dismiss all the rumours.
Jolie in an interview with Tom Brokaw on Tuesday's Today show talked about her relationship with Pitt.
"We were fortunate enough to be in that unusual situation where we got married with our children and they were part of the ceremony and they wrote some of the vows," Jolie said.
After dating for more than a decade, the couple got married on 23 August in the South of France.