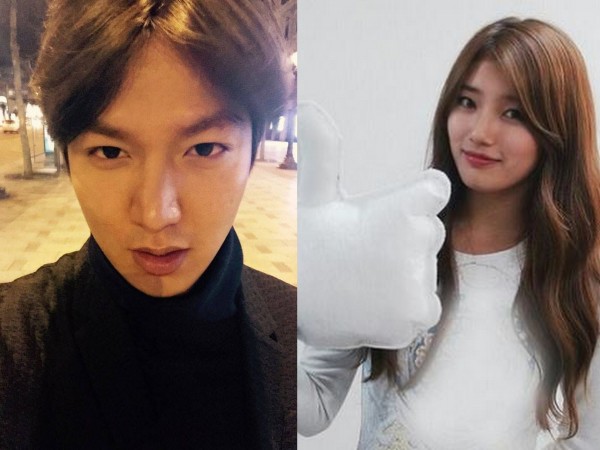 Speculations of trouble in Lee Min-Ho and Suzy Bae's paradise has been doing the rounds for quite some time now. Min-Ho said that he wanted to marry Bae, but the "Uncontrollably Fond" actress dismissed the reports saying that they have jobs to do.
After her statement, rumours started doing the rounds that all is not well between the couple and the reason being Bae's "Uncontrollably Fond" co-star Kim Woo Bin. Reports say that Bae's closeness to her co-star Woo Bin is affecting her relationship with beau Min-Ho.
According to the BitBag, Min-Ho has asked Bae to leave the show "Uncontrollably Fond" because of her closeness to woo Bin. However, another entertainment portal reports that the reason why Min-Ho asked Bae to quit the show is because he wants to her to keep away from the bad rumours.
Suzy Bae and Lee Min-Ho marriage?
Min-Ho said that he will marry Bae to protect her. There were reports that the two were in London and Min-Ho proposed her during that time. However, Bae said that they were in London for photo shoots.
"We did what normal couples would do. We were in London at the same time because our photo shoot schedules overlapped. We didn't do anything special, we drove and had meals," Bae said.
When asked about the marriage, she cited her career and said they will support each other. "We have jobs to do. We will try to support each other. We will just have to do our best."