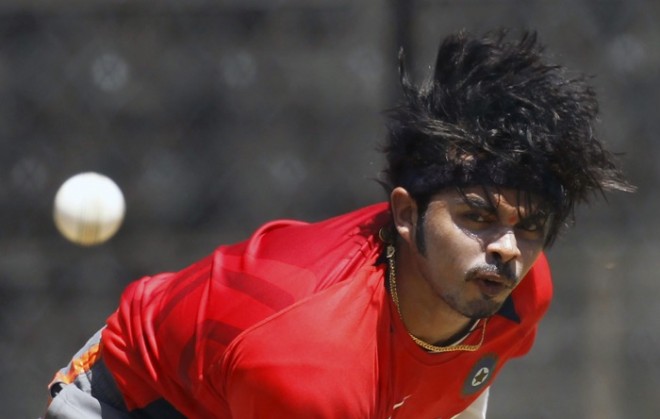 Former Indian team pace bowler Sreesanth continues to get frustrated with every passing day over the life ban from cricket implemented on him by the Board of Control for Cricket in India (BCCI). Desperate to returning to playing the game, the 34-year-old has decided to teach the Indian cricket board a lesson.
And Sreesanth has got hold of the Kerala High Court to fulfil his ambition.
The Kerala HC, on Friday, has now sent a notice to the BCCI on a petition filed by the former Kings XI Punjab and Rajasthan Royals cricketer. Sreesanth sees no sense in the life ban from cricket imposed on him, and wants it to be revoked at the earliest.
A hearing at the Kerala High Court over the matter is set for Sunday, March 5.
Sreesanth, in his petition to the judicial body on Wednesday, wrote that he wants to play for Scottish side Glenrothes, which invited the Indian cricketer to play during the first week of April at the Scotland national cricket league.
The cricketer has questioned, that despite being wrongly convicted during the infamous IPL spot fixing scandal in 2013 and later discharged by the Patiala House Court in July 2015, how the BCCI could continue to implement the life ban on him.