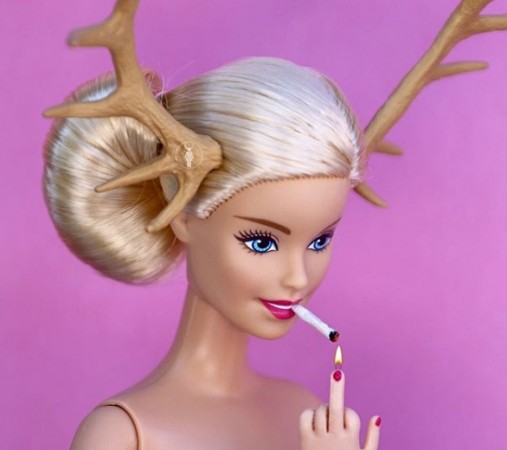 She is one bad-ass woman in the Barbie world. She is the ultimate sass queen. She does not care about the society.
She smokes cigarettes. She drinks and throws up in the toilet. She breastfeeds in public.
She is the Trophy Wife Barbie.
Also read: These photos of Tera Intezaar actress Sunny Leone proves that she's a 'Sexy Barbie Girl'
Trophy Wife Barbie is a brainchild of conceptual artist Annelies Hofmeyr who actually has an Instagram account with 225,000 followers.
As noted by The Independent, her main goal is "to highlight the limitations of labels and to explore gender issues and the modern female identity."
Hofmeyr said, "The work is an invitation to consider what might happen if we focus on the things we have in common, rather than fear the things that make us different.
"Barbie, as a timeless icon - recognised by everyone but carrying meaning that varies tremendously with the viewer - affords a medium that's highly relatable and amusing."
Hofmeyr once told Forbes, "Trophy Wife Barbie wears the labels others have imposed on her. That doesn't mean she chooses to live according to those stereotypes.
"She's a real woman that is interested in more than just appearance, and she owns her vices. Classic Barbie, as we know her, is not a relatable persona."
Take a look at her pictures here.