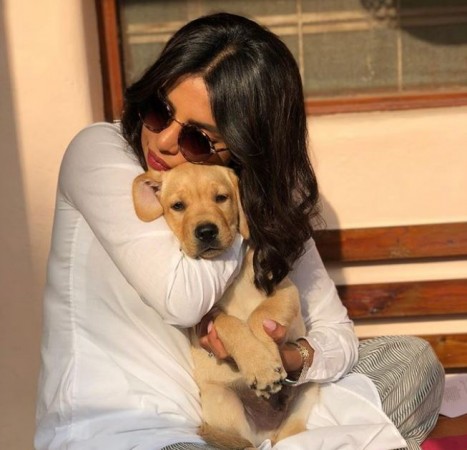 Priyanka Chopra recently participated at an event where she revealed how nasty comments on social media affect her.
The actress during the panel discussion said that she has many haters on social media, who keep posting obscene and derogatory comments on her pictures. Priyanka said that she even got compared with her dog.
"I posted a picture with my dog Diana and I got comments like you are going nowhere just like that dog. You are not even Indian anymore. I was told I look like overcooked tomato on my selfie. Hateful comments can affect even the strongest people. They affect me too. These trolls have the nastiest things to say, but they won't say it on face," PeeCee said at the event.
The discussion was also participated by other actors like Janhvi Kapoor, Ishaan Khatter, Ayushmann Khurrana, Diljit Dosanjh, among others.
Sharing her part of the ordeal, Janhvi revealed her elder step-sister Anshula Kapoor recently received rape threats on social media after she helped Arjun Kapoor and not Janhvi over a silly game at Koffee with Karan.
"You want to protect the people in your life. Like for example my sister actually just recently got trolled on social media. She did something silly on Koffee with Karan and started getting like rape threats and stuff. And it was just weird to me. As people are faceless on social media, they feel they can have opinions that sometimes cross a moral line. So when I put stuff that's personal up on social media, I do think of that too. I feel protective towards them. What people might say about them or about my equation with them. You tend to be guarded," she said.
Well social media indeed turns very disturbing at times, more so for the celebrities.