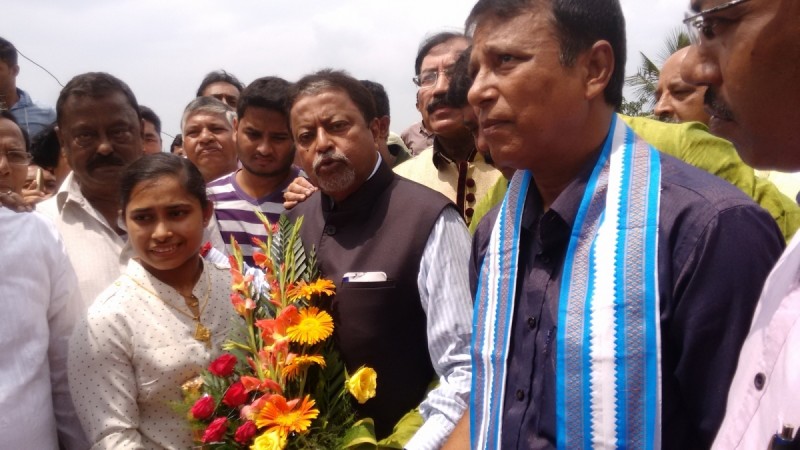 The Trinamool Congress (TMC) wants Indian star Olympian Dipa Karmakar, who gave a stellar performance in the Rio 2016 Olympics, to be named as the brand ambassador of the country. TMC MP (Member of Parliament) from the Howrah constituency, Prasun Banerjee, revealed his demand on Thursday.
Banerjee, an Arjuna Award winner for his contribution to Indian football, has mentioned that he wants to raise the topic now in the Parliament. The 61-year-old former defensive midfielder played for the India national football team in the 1970s and 1980s and is also regarded as a Mohun Bagan legend.
"She [Dipa] is the golden girl of the country, who made all Indians proud with her performance in gymnastics [in Olympics 2016] and she should be made the brand ambassador of our country," Banerjee told the Press Trust of India. "I would raise the issue in the next session of Parliament."
The 23-year-old Dipa Karmakar from Agartala made her way into a billion hearts after a stellar performance in Rio 2016, where she achieved two special feats: first, she became the only Indian woman gymnast to make it to the Olympics, and second, she became the only gymnast ever from the country to make it to the finals of an event.
She stood fourth in the women's vault finals in Olympics 2016, by earning a total of 15.006 points in the final round and missed the bronze medal by a mere 0.150 points.
TMC Vice President Mukul Roy, meanwhile, felicitated the gifted gymnast from Tripura with a commemorative plaque, two sarees and a gold necklace.