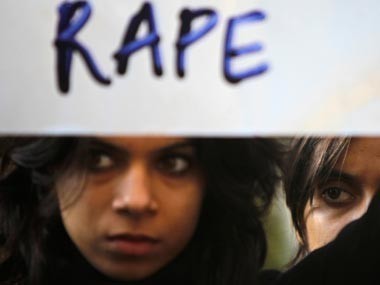 In yet another shameful addition to shocking and brazen crimes against women in the country, a Madhya Pradesh tribal woman was allegedly gangraped by ten men, including her husband, and was even paraded naked. The survivor claimed that she was also made to drink urine when she asked for water.
The gory incident was reported to have occurred in Bilai Khedi village in Madhya Pradesh' Khandwa district, where the 30-year-old woman's ten-year-old son was witness to the crime.
The incident is said to have taken place on 10 June, and the survivor reported the matter to the police on 13 June after her family brought her to Khandwa district hospital, according to PTI.
The woman and her husband had separated a few months ago over a property dispute, and the latter had called her on the fateful day on the pretext of resolving the differences. When the woman arrived with her son, her husband, named as Kailash Bhil in the report, then perpetrated the crime along with other men, reported India Today. After they gangraped her, the men also paraded the survivor naked and when she asked for water, they forced her to drink urine.
News channels showed the brutaliuzed woman being wheeled into the hospital, while her husband, the chief perpetrator of the crime was quoted telling the media that the survivor was leveling baseless allegations because of a land dispute.
The police arrested ten people involved in the incident on Saturday and have registered a case under IPC sections 376 (g) (gang-rape), 354 (b) (act with intent to disrobe a woman), 294 (obscene acts and songs), 332 (voluntarily causing hurt to deter public servant from his duty), 506 (criminal intimidation) and 34 (acts done by several persons in furtherance of common intention) against the accused.
This incident comes not long after a series of cases of brutal rape, including the Badaun case where two teenaged girls were raped and killed and the incident in an Uttar Pradesh police station where a woman was allegedly gangraped.