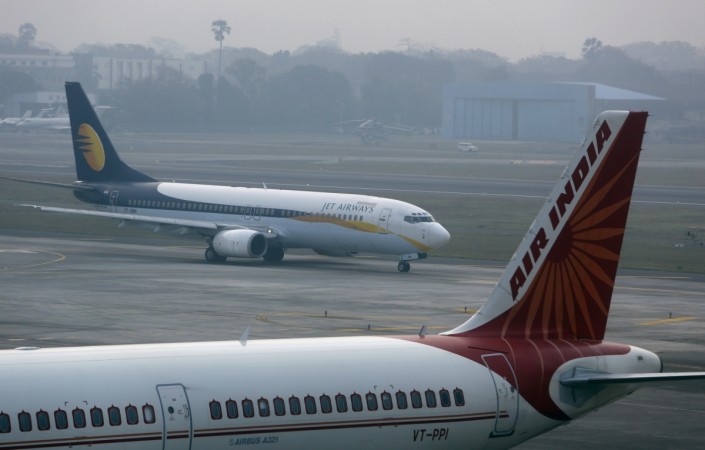 With Diwali festivities inching closer, airlines are throwing out big offers to travellers in the form of sharp discounts. The demand for airplane tickets is largely weak during the festive season, Mint reported on Wednesday.
Airfares go up every festival season. This year it is the other way round. Due to a lean season this year airlines have been forced to offer discount to make up for losses.
Huge discounts are on offer, as a one-way Delhi to Mumbai flight tickets cost a mere Rs 2,000 including taxes. These tickets usually cost around Rs 5,000-8,000 in the fortnight before Diwali.
On average, ticket prices dropped anywhere between 40 and 50 percent, as there are more seats and fewer passengers.
A search on e-ticketing portals like MakeMyTrip and Cleartrip shows airline ticket fares have dropped in different routes across the country.
MakeMyTrip co-founder Keyur Joshi told the business daily: "Aviation is pretty much a bellwether of the economy. So, low fares during festive times indicates a general slowdown."
Tata Group and Singapore Airlines-owned Vistara announced a sale on flight fares starting at Rs 1,149 in the economy class and Rs 2,099 in the premium economy.
The airlines' booking opened from Tuesday midnight and will be open till Friday. The offer is only valid if travel is between October 26 this year and March 24 next year.
"Through this sale, our customers have one final opportunity this year to book their travel for the festive and holiday season at amazing fares," Mint quoted Sanjiv Kapoor, Vistara's chief strategy and commercial officer, as saying.
"If this is the situation in this quarter, you can imagine what will happen in the last quarter," a private airline official told the business daily on the condition of anonymity.
Market experts believe the slump in demand is mostly attributed to the economic slowdown.
Aviation sector remain mostly bullish as companies usually keep advance purchase fares to a minimum anticipating bumper demand. But this time due a weaker economy companies have more seats to sell.