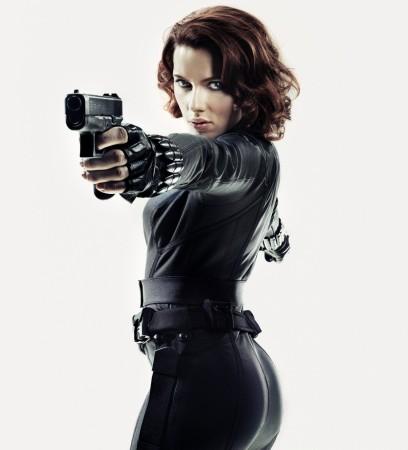 Scarlett Johansson will be seen in upcoming biopic Rub & Tug. The Avengers star will be seen playing the role of a prostitution ring leader Dante Tex Gill. However, the choice to cast Johansson to portray a trans in a feature film is not appreciated by several media experts and LGBT community members.
The 33-year-old is set to star as a trans man known for running a string of massage parlours in Pittsburg in the 1970s and 1980s. Behind the closed walls of the massage parlours, a prostitution racket was operated under Gill's leadership. The film is set to be directed by Rupert Sanders, who also made 'Ghost in the Shell.'
Transgender actors are reportedly slamming Johansson for her plans to depict a transgender man in the said film. Jamie Clayton, a transgender actress who played Nomi Marks in Netflix's Sense8, took to Twitter to talk about the problems transgender actors face in the entertainment business. As of now, her tweet has been liked more than 33,000 times. Clayton further tweeted that films should hire transgender actors to portray trans roles.
Apart from the Sense8 actress, a number of trans-actors have spoken out against Johansson's decision to feature as a trans character. Many have even accused the actress of stealing the acting jobs from every marginalized group.
And not only do you play us and steal our narrative and our opportunity but you pat yourselves on the back with trophies and accolades for mimicking what we have lived... so twisted. I'm so done...

— Trace Lysette (@tracelysette) July 4, 2018
In response to ongoing criticism, Johansson's representative has issued a statement to Bustle that any furious reactions from the fans or others should be "directed to Jeffrey Tambor, Jared Leto, and Felicity Huffman's reps for comment." All the mentioned actors previously played trans characters and received critical acclaim.
What's next? Is Scarlett Johansson going to play Barack Obama?

— Eugene Gu, MD (@eugenegu) July 4, 2018
Apparently, this is not for the first time when Johansson has experienced the backlash from the fans. Back in 2016, she was cast as a Japanese character Major Mira Killian/Motoko Kusanagi in the film Ghost in the Shell. It was reported that the filmmakers were planning to use a computer-generated interface and other visual graphics effects to test the actress' appearance. Paramount later issued a statement that the tests were short-lived and did not involve the actress.
"I think this character is living a very unique experience in that she has a human brain in an entirely machinate body," Johansson said during that time.