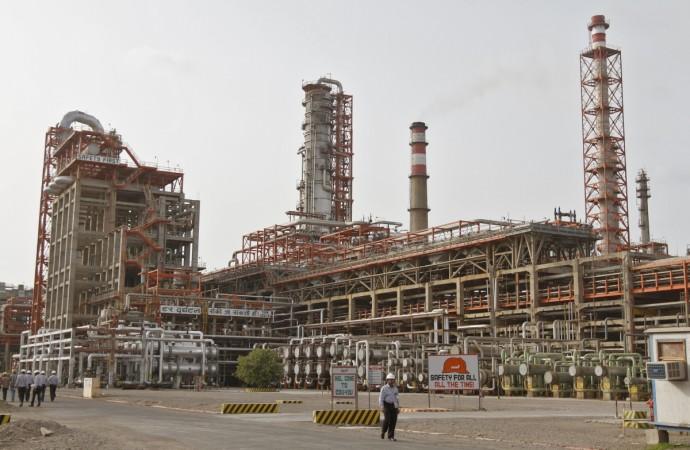 Trafigura Group is in talks with India's private refiner Essar Oil to acquire a minority stake, reported Bloomberg. As India is poised to be "the world's growth leader" in oil consumption in 2016, trading firms and oil houses have evinced interest in the country's oil market.
Singapore-based commodities trader, Trafigura, is negotiating a minimum of 15 percent stake in Essar. The acquisition, if through, would give the trader access to India's economy through the fast growing oil and petroleum products.
Sources told Bloomberg that the deal could value Essar's business at $6.5 billion. The company manages 405,000 barrel a day yielding Vadinar refinery, alongside Vadinar Port, a power plant and 2000 plus fuel stations across the country.
Times of India noted that the Ruias family-controlled Essar Oil would divest up to 25 percent stake in the company, and Saudi Aramco and trading firm Vitol were also the top contenders for the buy. However, the stake sale was pegged higher to 30 percent for Trafigura talks, said sources to Bloomberg.
A 49 percent stake sale of Essar Oil with Russia's national oil company, Rosneft, has already reached a conclusive stage. The company has inked a deal with Essar to refine 200,000 barrels of crude per day for the next ten years (starting July 2015).
Trafigura too has business relations with Rosneft, said Bloomberg. Much of the crude exported by Rosneft is managed by Trafigura, and consequently the commodities trader has become the world's second-biggest independent oil trader (over 4 million barrels a day).