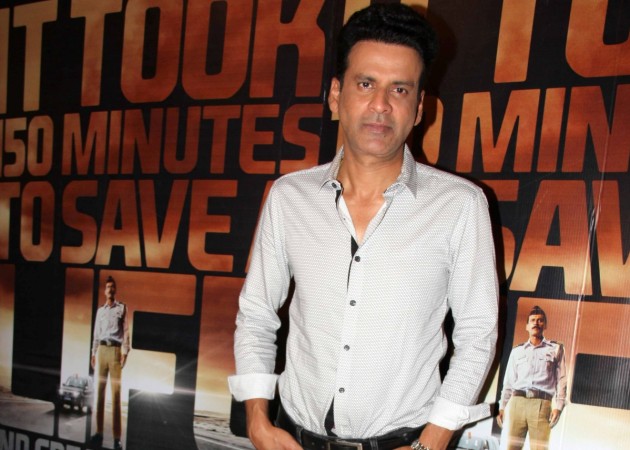 Manoj Bajpayee's "Traffic" has received some positive reviews from critics on its release. The film, which is based on a real-life story, has a good storyline with powerful performances of the actors.
"Traffic" movie is about a heart being transported from Mumbai to Pune, and how a police car races ahead of time to transport the organ to save the life of a 13-year-old girl. Directed by late Rajesh Pillai, the film features powerful casts, including Manoj, Prosenjit Chatterjee, Jimmy Shergill, Divya Dutta and Sachin Khedekar.
Despite its flaws, critics feel that the film is worth a watch, especially if you have not seen the Malayalam version. Also, the film is worth watching because of the lead actors' performances.
For more details, read critics review of "Traffic" below:
Nandini Ramnath of Scroll.in said: "Whether it's the original or the remake,Traffic proves that when you are influential and wealthy, the road ahead will be free of obstacles and all signals will miraculously turn green with a few phone calls."
Mehul S Thakkar of Deccan Chronicle said: "The film will keep you engaged with its brilliant execution by late director Rajesh Pillai and remarkable performances by the ensemble. Also to be noted is Sachin Khedekar performance as a father who goes through a personal loss."
Sreeju Sudhakaran of BollywoodLife.com said: "Rajesh Pillai's swansong is definitely worth a watch for those who haven't seen the original flick. Even those who have seen and loved the 2011 Malayalam film will be happy to know that the remake has not let down the spirit of the original."
Rachit Gupta of Filmfare said: "Despite it's minor flaws Traffic is a film that deserves attention and an audience. It's a fantastic story of a human spirit. It should be able to inspire every individual to think and find the heart to help out others in times of need."
Abhijit Badgujar of Koimoi.com said: "Manoj Bajpayee's amazing performance and the thrilling journey of delivering the heart from Mumbai to Pune, in traffic. Disappointing direction and boring story which focuses on excessive emotional drama. Doesn't give justice to the true events of the story."