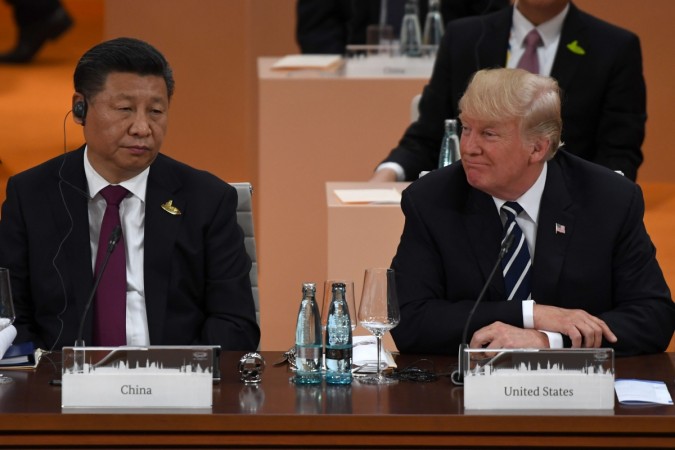 With the major world economies looking forward to the outcome of tomorrow's dinner between US president Donald Trump and his Chinese counterpart, Xi Jinping, Goldman Sachs Group Inc. has said a continued escalation of the US-China trade war would be the "most likely" result.
The heads of world's two largest economies are scheduled to meet at the Group of 20 summit in Argentina on Saturday.
Goldman argued the three possible outcomes of the highly anticipated meeting and said that "The first and in our view most likely is continuing on the current path of 'escalation' -- tariff rates rise to 25 percent on all imports currently under the tariff, and tariffs are extended to remaining Chinese imports."
The second possible outcome could be a "pause" in which existing tariffs remains into the effect "but the two sides agree to keep talking with escalation put on hold," it added. However, the third possible outcome including a complete rollback of the present economic sanction was "unlikely in the near term."
The report further added that market participants were "intensely focused on the leaders' meeting as a potential inflection point in the escalating economic tensions" between the two countries.
It's been more than a year since the two leaders are preparing for a face-to-face summit. The G-20 summit could be the last chance to the economic powerhouses to avoid a full-fledged trade war which has sent shock waves across the global financial markets.
The officials from both sides are looking for options for a possible truce, where Trump would call off further tariffs introduction on China in exchange of for concessions.
The Chinese exports are likely to see further slump if the two sides fail to reach to a deal. It exports growth since the start of the year has already been sluggish.
The Chinese economy, which is heavily dependent on the exports, has witnessed huge losses since the trump administration triggered the trade war.