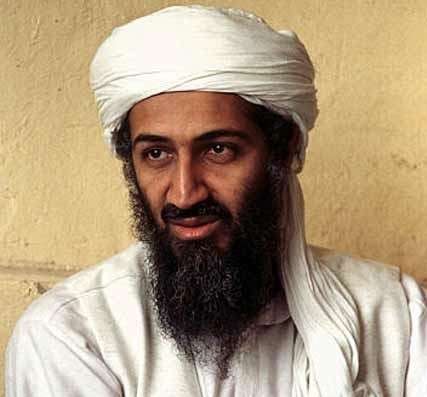 Al Qaeda leader Osama bin Laden worried about being spied on, even wondering if his wife's dentist had implanted a tracking device in her tooth filling, letters written by the terrorist have revealed. The documents were part of a second cache of declassified documents that had been seized from Osama bin Laden's Abbottabad compound in 2011.
The 113 documents were declassified by the U.S Office of the Director of National Intelligence Tuesday. The first set of documents released last May had revealed that the Al Qaeda terrorist was concerned about his family, had written a "love letter" to his wife, and was grooming his "favourite" son to take over from him.
"Tracking chip in wife's tooth"
The second set of documents also include a letter written by Osama to his family, including to his wife, in which he tells her he misses her and that he was trying to bring her to Pakistan from Iran. In the same letter, Osama expresses concern over his wife's appointment with a dentist and whether she had been bugged with a tracking chip.
"I was told that you went to a dentist in Iran, and you were concerned about a filling she put in for you. Please let me know in detail about anything that bothers you about any hospital in Iran or any suspicions that any of the brothers may have about chips planted in any way. One of the ways, the syringe can be of the same size, but its head is slightly bigger than normal, that way, as I previously mentioned to you, they can insert a small chip in it to implant under the skin. The size of the chip is about the length of a grain of wheat and the width of a fine piece of vermicelli," Osama said in the letter.
'India plans to attack PAkistan'
In a letter calling for Jihad in Pakistan, Osama cited "India's plan to attack Pakistan" as the main reason, and detailed how India was allegedly preparing to attack by purchasing fighter aircrafts, training with Britain and launching an "Israeli satellite to spy on Pakistan."
"India has embarked on many important initiatives, except that it is preparing for a decisive grand battle," Osama wrote. "These giant steps predict an incoming storm. India has focused its attention on Pakistan's internal situation. Military analysts interpreted these steps through their statements that India will attack Pakistan, sooner or later."
'Military wing for operations against America'
In a letter titled "The America speech," Osama hit out at the United States and former U.S. President George Bush, and announced the formation of a military wing for operations against America.
Calling it an "independent wing," Osama said it had not been affected by the war in Iraq and instead was recruiting form Iraq to attack America.
Advice for jihadists and suicide bombers
Osama had also called on the Mujahideen in one of the letters to refrain from bomb blasts at crowded places such as mosques and markets to avoid collateral damage and asked suicide bombers to be "100% sure" before they hit a target.
Osama also said that the mujahideen should have "good morals" and "integrity" in their work.