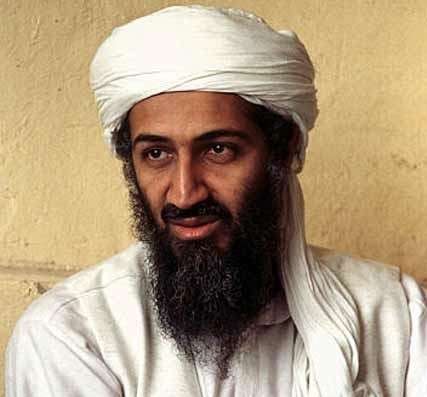 The declassification of documents retrieved from Osama bin Laden's Abbottabad compound has given an unprecedented closer look at one of the most dreaded terrorists of our time.
The US intelligence agencies declassified more than 100 documents found by the US Navy Seals during their 2011 raid on Osama bin Laden's house in Pakistan.
Here are the things we know about Osama bin Laden and his terror group from the documents:
America was Osama's Prime Focus
Osama bin Laden was almost obsessed with attacking the United States and urged al Qaeda members across the world to leave fighting with governments and focus on taking down America.
"We should stop operations against the army and the police in all regions, especially Yemen," he wrote.
"The purpose is to focus on striking inside America and its interest abroad, especially oil producing countries, to agitate public opinion and to force US to withdraw from Afghanistan and Iraq".
Bin Laden wanted to celebrate the tenth anniversary of the 9/11 attacks
Osama was planning a propaganda video address to mark the tenth anniversary of the 9/11 attacks, which he referred to as "blessed".
"We are awaiting the tenth anniversary of the blessed attacks on New York and Washington which will be in nine months."
"You are well aware of its importance and the importance of taking advantage of the anniversary in the media to embody the victories of Muslims and communicate what we want to communicate to people," Osama had written to an ally.
Bin Laden was grooming his 'favourite' son to take over
According to the documents, Osama bin Laden had a favourite son and was grooming him to take over.
Hamza, 22, was "itching to join the fight" he had written to his father, and had also taken a "course on explosives".
Osama had written to Hamza, urging him to follow in his "father's footsteps".
"Bin Laden at the time of his death had...planned to bring his son Hamza to his Abbottabad compound to groom him as a successor," a US intelligence analyst told AFP.
Osama bin Laden's Library: Books by Bob Woodward, Noam Chomsky, and many on France
On Osama's "bookshelf", in his Abbotabad home, the US Navy Seals found several books on conspiracy theories, and the works of US journalist Bob Woodward and leftist Noam Chomsky.
Interestingly, books on France dominated much of Osama's reading, indicating that the terrorist was looking to strike the western country.
Bin Laden "appears to have been interested in attacking the economy of France in the hope that an economic collapse there would trigger one in the US or the rest of the Western world," said Jeffrey Anchukaitis, spokesman for the US director of national intelligence's office.
Books he read by conspiracy theorists included David Ray Griffin's "The New Pearl Harbor: Disturbing Questions About the Bush Administration and 9/11" and "The Secrets of the Federal Reserve" by Eustace Mullins.
Osama, or his aides, watched a lot of porn
It has been speculated that a stash of pornography was found in Osama's Abbottabad house in the 2011 raid, and it was confirmed for the first time on Wednesday by the director of national intelligence, James Clapper, who said that the recovered files contained "some pornographic material".
However, files related to Osama's pornography will not be declassified like the rest of the files, the officials said.
Al Qaeda called 26/11 attack 'heroic', German Bakery blast 'beautiful'
A chilling 15-page document, titled "Terror Franchise: THE UNSTOPPABLE ASSASSIN: TECHS Vital role for its success", reveals how top al Qaeda leader Abu-Salih al Somali boasted about the deadly terror attack in Mumbai in 2008 that killed 166 people, as well as the German bakery blast in Pune that had claimed 17 lives.
"The heroic Fidai (suicide) operations in Bombay... in which several western targets were struck in which many Americans and other westerners were killed".
"Following that was the beautiful huge bombing - also in India - of the western German Bakery mainly visited by Jews and western nationals in general", the terrorist wrote.
For bin Laden's son Saad, his wife was the "apple of his eye"
According to an excerpt from the documents, Laden's son Saad loved his wife and wanted to ensure they were together even in paradise.
"If I get killed, and you want to return to your family, then that is O.K., but you have to raise my children properly, and to watch them, and be careful of bad company for them."
"As for you, you are the apple of my eye, and the most precious thing that I have in this world. If you want to marry after me, I have no objection, but I really want for you to be my wife in paradise, and the woman, if she marries two men, is given a choice on Judgment Day to be with one of them," he wrote.