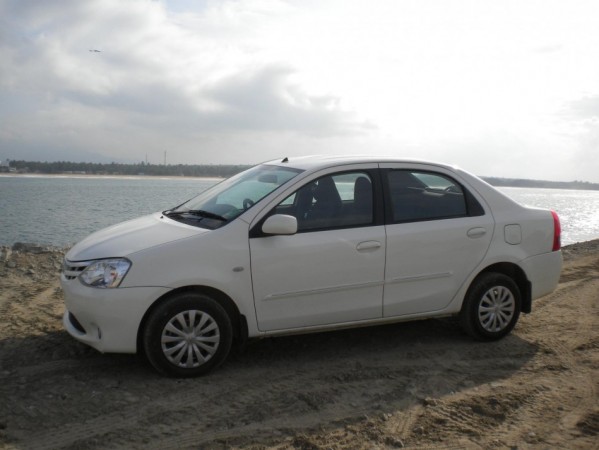 The next generation Toyota Etios is likely to make its debut at the Auto Expo 2016, claims a new report.
Toyota Etios sedan, which has been on the Indian roads since 2011, is now reportedly going to get a new model in India, reported AutoCar India, citing sources. The report also said that the new Etios is likely to make its debut at the Auto Expo 2016.
The upcoming Etios 2016 is expected to carry on the design philosophy of the Toyota Corolla Altis and is likely to come with the same 1.2 and 1.5 litre petrol engines and the 1.4 litre diesel engine of the current model. However, the new generation Etios will do away the boxy-styling of the current model, which the company thinks is one of the reasons for the poor demand for the car in India. With the next gen Etios, Toyota is reportedly looking to offer the current gen Etios' fuel efficiency, space and durability in a better form.
"Design is one issue and you will see that the new version will have a much better design," ACI quoted Hisayuki Inoue, CEO Asia-Pacific operations, Toyota.
Meanwhile, Toyota will bring its much-anticipated Corolla Altis to India in May 2014. The car, which was unveiled at the Delhi Auto Expo 2014, will come in both petrol and diesel options in the domestic market. While the petrol model is powered by the 1.8 litre petrol engine, the diesel model will come with 1.4-litre four-cylinder D-4D diesel engine.
The new Altis measures 4,620 mm in length, 1,776 mm in width and 1,475 mm in height and has a wheelbase of 2,700 mm.The car will come packed with premium features like push button start, rain-sensing wipers, keyless entry, LED Daytime running lights, Rear view camera, 7-inch touch screen infotainment system and an 8-way adjustable seat for driver.