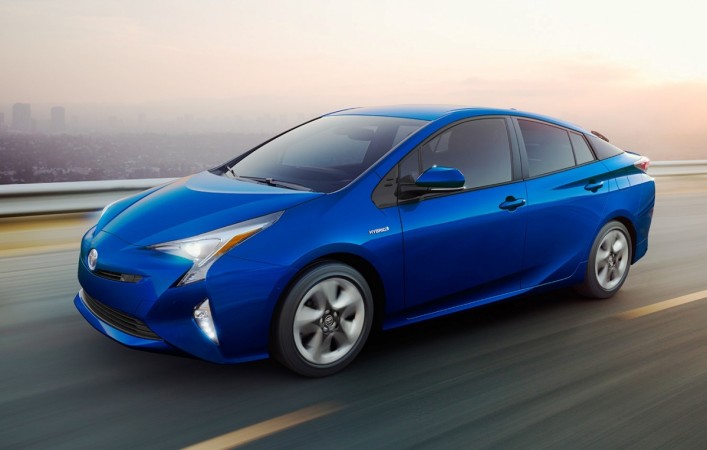 Prius is a household name in hybrid cars not just in India but in the global market. Japanese car maker has been selling the Prius hybrid car in Japan from 1997 and it has been launched in India in 2010. However, the latest Supreme Court verdict will restrain Toyota to use Prius name in India.
Japanese automobile major Toyota lost a legal battle for exclusive trademark rights over 'Prius' to Prius Auto Industries on Tuesday reports ET Auto. The main reason for Toyota losing exclusive use of the 'Prius' trademark in India was the late launch in the country.
Haryana-based Prius Auto Industries was using the names like the Prius, Toyota, Toyota Innova and Toyota Device for automobile parts it manufactured. After several rounds of litigation in court from Toyota, the auto parts maker was restrained from using the other names except Prius.
Toyota moved SC seeking to restrain the auto parts manufacturer from using the name Prius as well. However, Prius Auto Industries registered 'Prius' trademark in 2002 well ahead of Toyota Prius' India arrival in 2010.
A bench of Justices Ranjan Gogoi and Navin Sinha said information available on the internet on use of 'Prius' trademark by Toyota and a mention of the world launch of its hybrid car in February-March 1997 in the Economic Times "do not firmly establish the acquisition of goodwill and reputation of the brand name in the Indian market." Also, there are no advertisements about 'Prius' in India prior to April 2001.
Now, Toyota will be forced to rename the Prius hybrid car in India or else they will have to withdraw the model.
Earlier this year, Skoda India has also restrained using the nameplate Monte Carlo for its special edition Rapid sedan model after Ludhiana-based clothing and apparel company Monte Carlo Fashions complained of trademark infringement. Skoda India then renamed the Monte Carlo edition as Edition X.