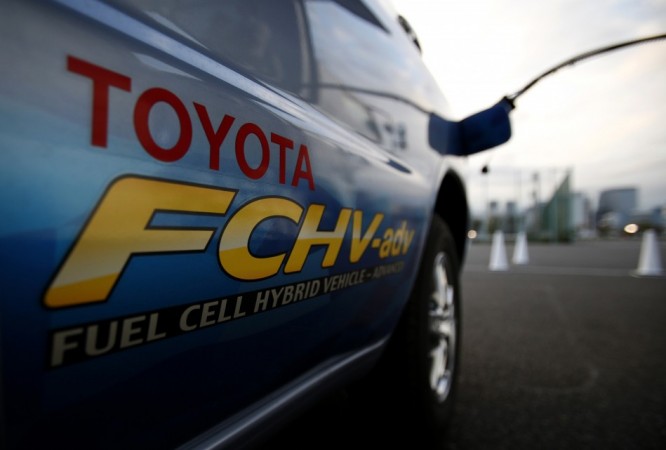 Japanese auto maker Toyota confirmed that the company's hydrogen car will hit the market in 2015.
Toyota, the pioneer of gasoline-electric hybrid car has been struggling to introduce Hydrogen-powered cars in the market for quite some time now. Now, it has been confirmed that the company will launch a Hydrogen car in the United States, Japan and Europe in 2015.
The car, which is currently monikered as 2015 FC car, or Fuel cell car will resemble the FCV concept shown last year at the Tokyo Auto Show and will offer a range of 500 miles on a single tank of fuel.
2015 FC will use high density fuel stack and will have zero emission. Although the infrastructure and the safety issues still need to be addressed more seriously, Toyota could clear the stumbling blocks to some extent. However, the success of the car is still debated.
"Our unique hybrid history and experience have proven invaluable for the next big leap. Back in 2010, we promised our first fuel cell car for 2015 and we are fully on track to honour our commitment," thegreencar website quoted Karl Schlicht, Toyota's executive vice president in Europe. "Fuel cell is a technology that can secure our concept of personal mobility. That's because fuel cells combine the strengths of EVs and hybrids, with those of conventional cars. That means zero emissions - they only emit water vapour - and full usability; refueling only takes about three minutes."
Reports suggest that the Toyota is working hard on cost-cutting of the Hydrogen cars, thus to make it cheaper when it is launched. The company will introduce the Hydrogen cars in limited numbers initially. The auto majors like Hyundai and Honda are also following the footsteps of Toyota to introduce the all-new hydrogen cars into the auto world. Toyota is also joining hands with BMW for future fuel cell technologies and research.
(ED: AJ)