Automakers have started to work on new prices for their vehicles after the Goods & Services Tax (GST) Council decision on September 9 to hike cess on vehicles.
The council has levied cess of 2 percent on mid-sized cars, 5 percent on large cars and 7 percent on SUVs.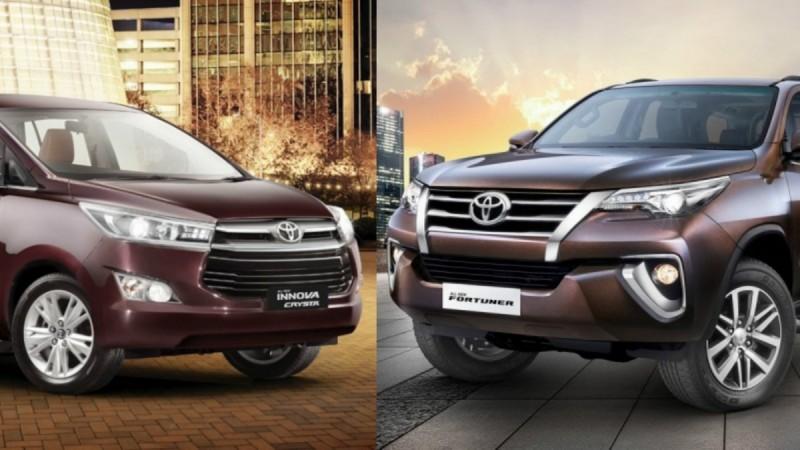 Toyota Kirloskar Motor (TKM), the Indian subsidiary of the Japanese carmaker, has been quick to respond.
TKM on Tuesday increased prices of its products like the Innova, Fortuner, Corolla and Etios by up to Rs 1.6 lakh.
The approximate price increase in Delhi for the Innova Crysta will be up to Rs 78,000, the new Fortuner up to Rs 1.6 lakh, the Corolla Altis up to Rs 72,000 and the Platinum Etios up to Rs 13,000.
The price of Hybrids models such as the Camry hybrid and the Prius, and those of small cars are unaffected by the cess hike.
"Following the ordinance on GST amendment, we have to revise the price of our products in line with the cess hike which may nearly reflect the prices in the pre-GST scenario," said N Raja, director & senior vice-president of marketing and sales at Toyota Kirloskar Motor.

TKM has already witnessed a slight dip in sales in August 2017. The company sold a total of 12,017 vehicles last month compared to 12,801 units sold in August 2016.
The company claimed it had witnessed 40-50 percent jump in customer orders in August 2017 post the announcement on potential cess hike.
With the cess in place now, the vehicles sales of Toyota in September may take a hit.
Meanwhile, Toyota is reportedly planning a feature update for the Fortuner SUV and the Innova Crysta MPV. The launch of the feature-packed models are expected this month.