After nearly a gap of four months of halting the production of Camry Hybrid at the facility in Bengaluru, Toyota Kirloskar Motor (TKM) has now reportedly resumed assembling the model at the plant.
Toyota had put the production of Camry Hybrid on hold after the model started recording paltry sales owing to the change in the tax structure. Under GST, the tax rate of hybrid vehicles went up to 43 percent (28 percent tax and 15 percent cess) from the previous 30.3 percent. It had an impact on the prices of Camry Hybrid, which shot up to Rs 37 lakh from its previous Rs 31 lakh.
According to BusinessLine, the sales of Toyota Camry Hybrid have gone down to 25 units per month from 100 units due to the increase in price.
Although the government penalized the Hybrid models in order to pursue the dream of going all-electric in the future, the lack of charging infrastructure and a constructive strategy is making it go slowly. The automakers in India hope that this could give a boost to hybrid sales.
"Once you push enough number of hybrids into the market with enough battery manufacturing taking place in India, then the volumes go up. When the volumes go up, the battery cost will come down," said Shekar Vishwanathan, Vice-Chairman, Toyota Kirloskar.
The latest report also notes that Toyota has planned to launch more hybrid models in India pricing lower than Camry Hybrid. Launched in 2013, the Toyota Camry hybrid was the first hybrid model of the Japanese carmaker to be locally assembled at its Bengaluru plant.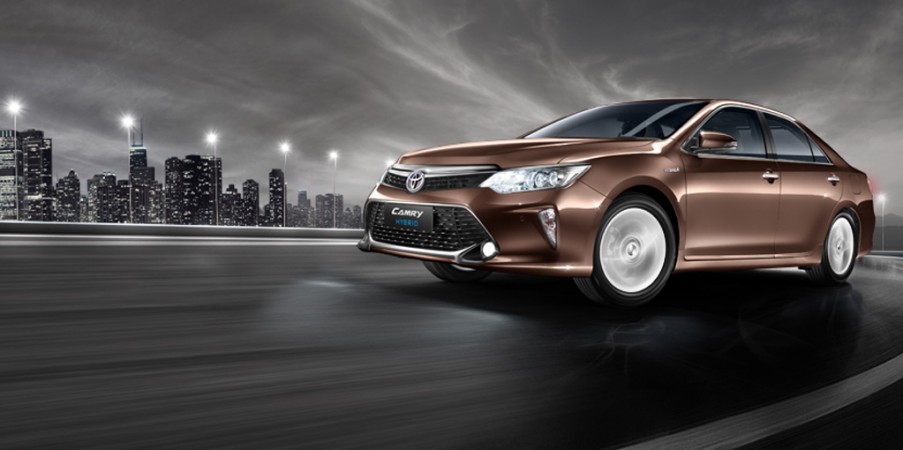 It saw an overwhelming demand in the market that even forced the company to drop the production of its regular petrol models. Also, the company invested Rs 15 crore in the dedicated assembly line in addition to Rs 24 crore on training, publicity, and service. However, the build-up of its stock after the GST came into effect forced the company to halt the production for a while.