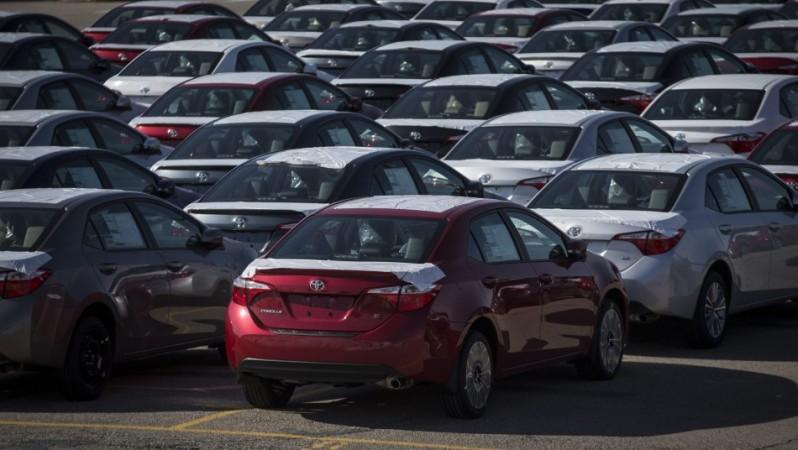 In what is seen as one of the largest recalls in the automotive industry, Japanese carmaker Toyota Motors has announced a recall of more than 6 million vehicles globally.
The company has recalled the Yaris, Urban Cruiser (manufactured between January 2005 and August 2010), RAV4 and Hilux (between June 2004 and December 2010) models to fix problems with the wiring harnesses, steering column and seat railings. A total of 1,058 cars were found to have problems, leading the company to announce the biggest recall ever. In Europe alone around 8,25,000 cars were recalled.
As part of the company's global exercise, in India Toyota issued a recall for 45,000 units of its multi-utility vehicle (MPV) Innova, which were manufactured between February 2005 and December 2008, over a problem with the steering column. The repair will be done free of cost.
"The campaign has been announced due to an error in the spiral cable mounted on the steering wheel. This will lead to continuous illumination of an airbag warning lamp on the instrument cluster giving prior indication of a problem to the customer. In addition, the driver's airbag may get deactivated," The Hindu quoted the company.
The Toyota move follows reports of a recall by Maruti Suzuki, the country's largest carmaker. A recent report suggested that Maruti is likely to recall nearly 1.5 lakh Swift Dzire units in India, over a possible problem with the car's fuel neck filler.
Though an official announcement is yet to be made, it is understood that JBM, the supplier of the affected component, has been informed about the recall. In November 2013, Maruti had recalled 306 units of Ertiga, 592 units of Swift, 581 units of Dzire and 13 units of A-star models in the country.
In 2012, Toyota had announced a recall of 7.43 million vehicles, including its Camry and Corolla models, over faulty power window switches.
(Edited by Vishnuprasad S Pillai)