Game of Thrones star Carice van Houten, who does the role of red priest Melisandre, flashed a lot of skin for the latest shoot of Elle magazine. The Red Woman was captured in full glory by ace photographer Wendelien Daan.
Also read: Game of Thrones season 7 episode 4 preview: Daenerys' all allies are gone!
The Dutch actress looked spectacular in the photos. She wore a red Frenken skirt with matching Givenchy booties in one picture. In another, she is seen wearing an oversized Demure Amsterdam hat with veil, Jacquemus shirt with oversized collar, and an earring from Bodes & Bode.
Speaking of her first impression, Van Houten said, "Everyone expects this stern, straight-backed woman, not someone who walks in and trips over the fu***ng floor."
She received a lot of hatred from the Game of Thrones fans worldwide because of her witchy character and killing Stannis Baratheon's innocent daughter. She also received several death threats on social media as well.
But the reactions suddenly changed after she saved Kit Harrington's Jon Snow in season 6. "Suddenly, I was a hero! All of a sudden it was "Melisandre for President!" Before it was just, "Die, b****, die!"", the actress recalled.
"There are people who take the show very seriously."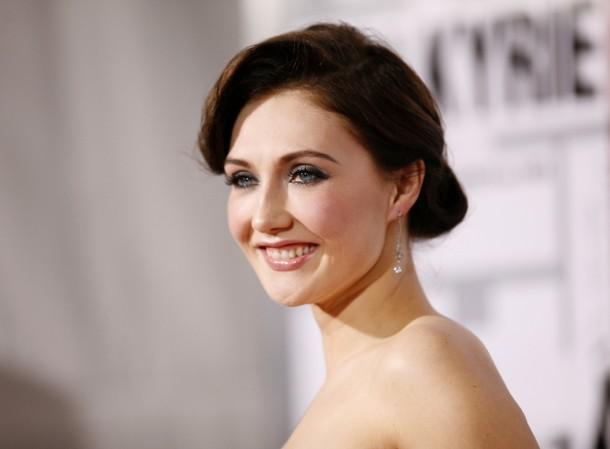 Prior to playing R'hllor priestess Melisandre of Asshai, the actress was originally offered to audition for the character of Queen Cersei (Lena Dunham).
Van Houten also spoke of the iconic scene of the series when the Red Woman finally removed her ruby choker and gave the glimpse of her actual age (300-year-old) in the HBO's fantasy drama. "You hear that your character is actually very old, and six seasons later you're sitting in a chair with five and a half hours worth of makeup on your face and you think, "Oh, that's what they meant,"' the actress said.
"I went to my trailer to pee, and when I walked out of the trailer and looked in the mirror, I'd forgotten that I looked like that. I was scared to death!"
According to the actress, "The good news was that my character has become more vulnerable, more transparent, more human. I could use my own emotional tools, my own s***. I was relieved when I was able to show some tears, show some doubts and fear and vulnerability."