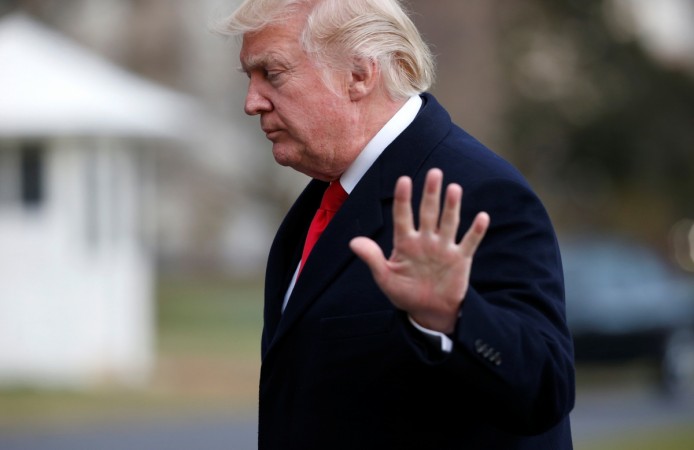 In the rapidly evolving era of smartphones and smart apps, it is pretty surprising to note that US President Donald Trump's iPhone is limited to just one app. According to a recent report from Axios, Twitter is the only app that has not been locked down on his iPhone.
It is learnt that White House officials have been entrusted the task of restricting access on Trump's iPhone, owing to security reasons as well as productivity concerns. Consequently, Trump has limited screen time for watching TV or playing with his iPhone as he is often kept busy tweeting out to his followers.
"Trump himself has been pushing staff to give him more free time. But staff does everything it can to load up his schedule to keep him from getting worked up watching cable coverage, which often precipitates his tweets. It has worked well overseas so far," adds the report.
According to BTIG analyst Richard Greenfield, Trump's exhaustive use of Twitter is helping the social media's struggling service, as the US President has made it one of his key communication platforms to inspire critics, traders, and supporters who are expected to follow his account closely in order to understand the government's administrative moves.
"It is undeniable that Twitter has been thrust into the global zeitgeist following the U.S. Presidential Election in November 2016," Greenfield writes. "Trump is giving consumers a reason to learn how to use Twitter, furthering the reason for public figures etc. to put content on the platform. Twitter is in effect getting a second chance to attract and retain users."