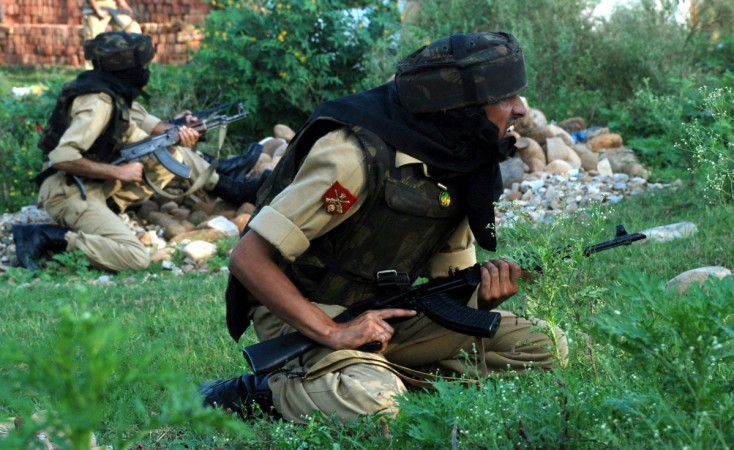 A top Lashkar-e-Toiba commander Abu Usama was killed during a gunfight in Kupwara district of Jammu and Kashmir on Friday night, the police said on Saturday.
"Abu Usama, believed to be part of the group comprising three to four members had infiltrated into this part of Kashmir some six months back and were hiding inside the dense bushes of Lolab," a police officer told Srinagar-based news agency GNS.
The gunfight that started late on Friday in the Dardpora area of Kupwara district is underway and two to three militants are believed to be hiding in the area, the police told The Times of India.
"Troops of 28 Rashtriya Rifles and special operations group (SOG) of state police launched an operation against militants in Dardpora (Lolab) area of Kupwara district yesterday (Friday)," a police official told TOI.
"I can't confirm the identity of the militant who died during the encounter. However, I can say that one militant was killed," Rajeev Ranjan, District Collector of Kupwara district, told IBTimes India.
After Usama's death, hundreds of people took to streets shouting pro-freedom slogans. Meanwhile, some people also attended his funeral. His body was handed over to the local Auqaf committee (Waqf Board) after investigation.
Areas like Dardpora, Lolpora were put under lockdown after the protests broke out, reports GNS.