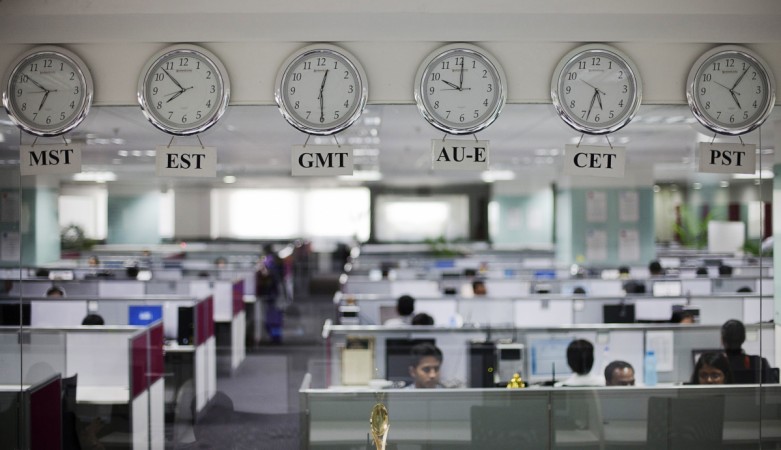 Indian information technology (IT) software services companies are getting ready to secure IT outsourcing contracts valued at about $100 billion due for renewal next financial year. The potential customers are Vodafone, UBS, the UK's Network Rail, Hitachi, Carillion, British utilities firm National Grid, Mitsubishi and Deutsche Bank, reported the Economic Times citing research and outsourcing advisory firm ISG.
"With market share of India-based providers increasing on yearly basis and the incumbency switch rates going up, the battle for renewal of contracts is clearly poised in favour of Indian providers," the daily quoted Dinesh Goel, partner and India head at ISG, as saying.
"The competitive intensity is going up in the industry and hence the pressure on pricing levels will continue. The scope and construct of the deals are also changing, with infrastructure delivery models becoming hybrid (mix of cloud and on premise) quite frequently," Goel added.
However, the going could be difficult for Indian IT firms as some of the bigger clients, such as AStraZeneca and JPMorgan, are gradually cutting down on outsourcing.
Incidentally, IT industry body National Association of Software and Services Companies (Nasscom) had forecast export of IT software services to grow at 10 to 12 percent in 2016-17, down from the estimate of 12 to 14 percent for the current financial year.
The Indian IT-BPM industry is estimated to be about $150 billion, of which exports account for about 65 percent, according to Nasscom.
In financial year 2014-15, exports accounted for $98 billion in revenues, while the rmeaining $48 billion was domestic business.
TCS' stock was down 0.19 percent at around 1:05 p.m. Monday on the BSE, while Infosys hit a 52-week high of Rs 1,234 during the day.