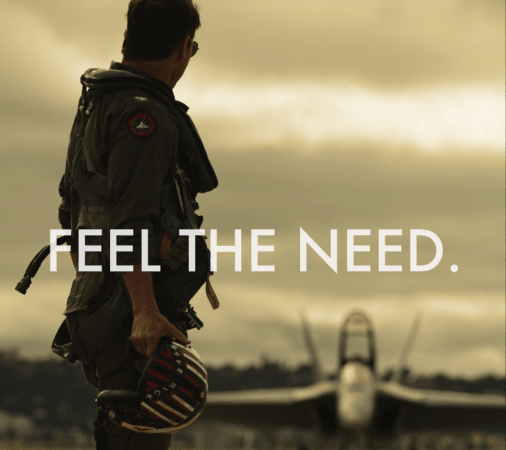 After wrapping up his upcoming summer release, the sixth instalment of Mission: Impossible titled Fallout, Tom Cruise has slipped into Maverick mode to kick off the filming of Top Gun: Maverick, the sequel to Top Gun.
The actor earlier shared the first picture announcing that the cameras have begun rolling to film the sequel of 1986 film. The 55-year-old now was spotted riding a motorcycle at the San Diego military base.
In a video shared by TMZ, he is seen riding casually on the sets. Cruise, who is yet to reveal if he has a wingman in the movie, was seen riding solo in the video while a crew member followed him on another bike.
The website also shared a photo of one of the fighter jets seen on the sets. It is safe to presume that Tom would be flying an aircraft for the movie. Check out the video below.
Not much is known about Top Gun 2 yet. While the original featured Cruise with Val Kilmer as Iceman, Anthony Edwards as Goose, Tom Skerritt as Viper and Kelly McGillis as Charlie, the cast details of the sequel are still under wraps. The film is said to focus on the end of the dogfighting era, and the rise of drones.
Top Gun 2 has been in the works since 2018. Paramount approached producer Jerry Bruckheimer and director Tony Scott intending to make a sequel. But Tony — brother of director Ridley Scott — tragically ended his life in 2012 leaving the project's future in uncertainty.
However, things fell in place and Cruise announced a few months ago that Top Gun 2 is happening and later confirmed that it is called Top Gun: Maverick. The film is slated to release on July 12, 2019.
Watch Tom Cruise in San Diego, filming for Top Gun 2: