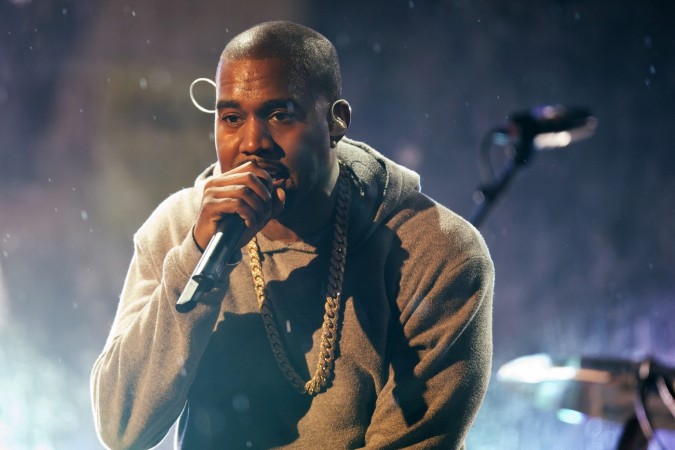 Kanye West has always been infamous for his lengthy rants amidst his concerts. He again grabbed the headline after he cancelled a concert in Sacramento on Saturday, November 19.
In that concert, the rapper played three songs before he going on his trademark speech where he criticized Beyonce, Hillary Clinton, Mark Zuckerberg and different radio stations.
According to a report of The New York Times, Kanye said, "It's a new world, Hillary Clinton, it's a new world."
Feelings matter. Because guess what? Everybody in Middle America felt a way and they showed you how they felt."
And, this is not the first time that the rapper shocked the audience in a trademark polemic and then cancelled the concert after a short period of time.
Here are our picks of top five Kanye West rants of all time.
2014:
This is another jaw-dropping example of Kanye West's rant which earned viral sensation. It was West's return to Bonnaroo after a 2008 debacle that found him going on stage at 4:30 am – several hours later than scheduled. After the fans expressed their displeasure with booing the rapper, Kanye trademark rant stole the show. "Last time before I got here they had 'f**k Kanye' on the port-a-potties. This time we're going to piss on them," he said, according to Billboard. "Where the press at? F**k the press!" he added.
2013:
In an interview with Sway Calloway on SiriusXM's "Sway In The Morning" show, West attacked the host in response to a question about empowering himself in the face of class-ism and racism. West went on saying, "How, Sway!? You ain't got the answers, Sway! I been doing this more than you! You ain't been doing the education! You don't have the answers, though, because you tryna give me advice about something... You ain't spend $13 million a year tryna empower yourself."
2009:
Perhaps West's most infamous rant came out When Taylor Swift took home the prize for Best Female Video at the MTV Video Music Awards. But upset Kanye did not let her finish the acceptance speech while he grabbed the mic from her and professed that Beyonce's "Single Ladies" was "one of the best videos of all time."
2006:
At the MTV Europe Music Awards, after Kanye's Touch the sky lost out to Justice and Simian's We Are Your Friends, the rapper apparently crashed the stage to argue that why he should have won the award. This incident even spoofed the incident during an appearance on Saturday Night Live.
2005:
It is one of the awful polemic of Kanye West after Hurricane Katrina ravaged New Orleans. To raise fund for the Hurricane victims, a bunch of celebs banded together. Appearing alongside Mike Myers, West declared "George Bush doesn't care about black people." He later apologized for the incident.