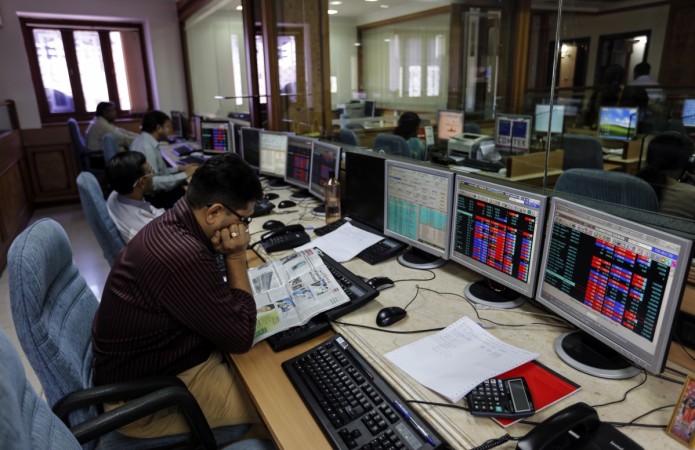 Tata Consultancy Services (TCS) suffered losses worth Rs 13,625 crore at Rs 4,59,122 due to the on-going feud between Ratan Tata and Cyrus Mistry during the week that ended on November 4. The combined market valuation of seven of the top 10 companies listed on Sensex plunged to Rs 19,32,703 crore during the last week, eroding almost Rs 56,380 crore from their combined market capitalisation amid looming uncertain global cues like US presidential elections and an impending rate hike by the US Federal Reserve in December.
The big losers of the week were TCS, Reliance Industries Limited (RIL), HDFC Bank, Infosys, HDFC, CIL and SBI. On the other hand, ITC, ONGC and Hindustan Unilever (HUL) gained.
The combined market capitalisation of the three companies that recorded gains during the last week stood at Rs 5,34,477 crore.
RIL's market capitalisation (market cap) fell by Rs 15, 470.92 crore to Rs 3,26,219.16 crore. HDFC Bank's market cap decreased to Rs 3,17,050 crore, a fall by Rs 3,548 crore. Infosys, which is leading the fall of large-cap IT stocks, saw market capitalisation erosion at Rs 2,30,699 crore, down by Rs 6,121 crore.
On the other hand, ITC's market capitalisation soared by Rs 7,935 crore to Rs 3,01,787 crore. Similarly, ONGC's market cap rose to Rs 2,30,699 crore for the week that ended on November 3.
In the ranking amongst the top 10 companies, TCS retained its number position followed by RIL, HDFC Bank, ITC and ONGC.
TCS shares closed at Rs 2,330.10 on Friday, up 0.44 percent from its previous close on the Bombay Stock Exchange.
ITC shares gained 3.64 percent to Rs 249.10, up from its previous close on the exchange.