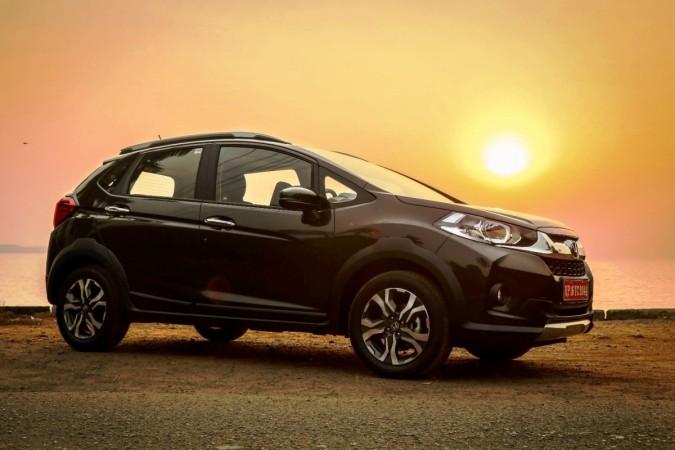 As the utility vehicle market in India grows strong, the contenders are presenting a fierce competition in the market. According to the latest reports, Honda WR-V is gaining momentum in the market and has made it to the list of top five utility vehicles sold in June.
While the top four spots have been shared by known contenders like Vitara Brezza from Maruti Suzuki, Creta from Hyundai, Bolero from Mahindra and Ertiga from Maruti Suzuki, WR-V is the surprise element in the list. According to reports, Honda sold 4,243 units of the WR-V crossover in June.
Honda was selling an average of 3,400 units per month. It has gone up to 4,500-5,000 units after the production was ramped up. According to ET Auto, WR-V now commands a waiting period of up to 45 days.
WR-V had made its entry into the segment in March. Pitted as a crossover hatchback and the first-ever compact Honda SUV in India, WR-V has taken on the likes of Vitara Brezza from Maruti Suzuki and Ford EcoSport.
Maruti Suzuki Vitara Brezza, which was at the third spot in June 2016, is at the top this year with sales of 8,293 units, followed by Hyundai Creta with sales of 6,436. Hyundai Creta retained the second position this year too. Mahindra Bolero came third in the top selling UV list with 5,320 units.
Bolero was not in the list of top 5 in June last year, while Ford EcoSport did not make it to the list in June this year. Its previous fourth position has been taken by Maruti Suzuki Ertiga with sales of 4,895 units. Rounding off the list is Honda WR-V.