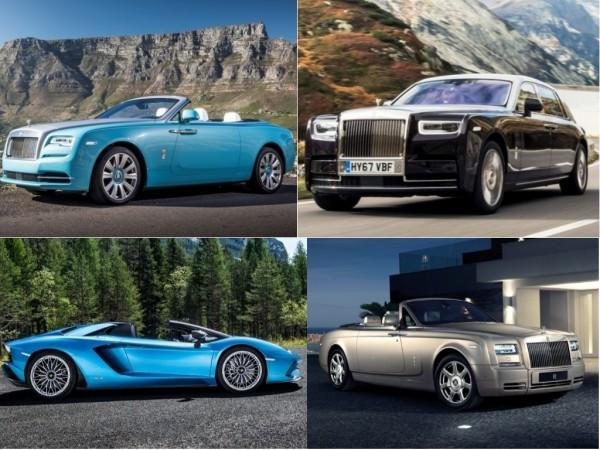 Rolls-Royce Phantom VIII EWB is the most expensive car on the list at Rs 11.35-crore price tag
Rolls-Royce Phantom Drophead Coupe and Dawn seals the second and third spot
Lamborghini Aventador S Roadster and Bentley Mulsanne are the next two
It's been a rollercoaster ride for India's automobile industry due to continuous policy shifts, GST implementation and ban on diesel car sales in Delhi and NCR. However, the sale of luxury cars never experienced a downward trend.
Even when the passenger car and two-wheeler segment saw a decline in sales, premium car sales were stable and progressing.
Recent reports indicate a steady increase in luxury car buyers in India despite the high tax and levies for the segment in India. India's up-and-coming middle class is more than willing to afford the luxury. For those niche customers, there are many expensive vehicle options in India.
Here is the list of top 5 most expensive cars currently sold in India. Unsurprisingly, British luxury car maker Rolls-Royce sealed the top spots.
1. Rolls-Royce Phantom VIII
Rolls-Royce launched the eighth generation of its flagship sedan, the Phantom in February for a whopping Rs 9.50 crore ex-showroom. The 'luxury on wheels' is also available in the extended wheelbase version for a jaw-dropping Rs 11.35 crore. That makes it the most expensive production car available to buy in India.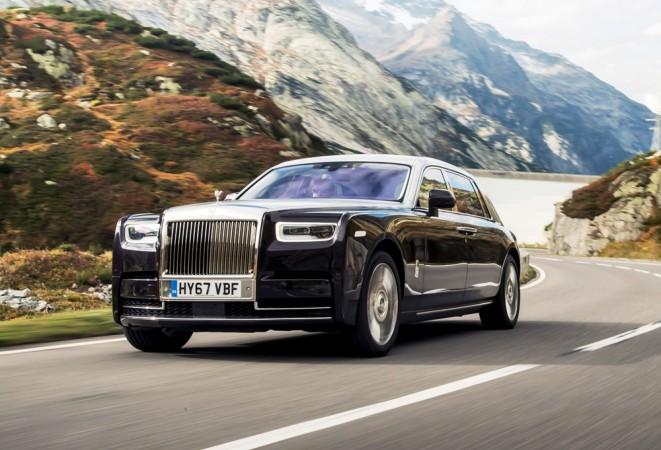 The new Phantom is powered by a 6.75-litre, twin-turbocharged V12 engine that belts out 570bhp at 5,000rpm and whopping 900Nm of peak torque from 1,800rpm. Despite being heavy at 2,625kg, the new Phantom is capable of going 0-100kph in 5.3 seconds and reach an electronically limited top speed of 250kmph.
2. Rolls-Royce Phantom Drophead Coupe
Price at around Rs 8.4 crore (ex-showroom), Rolls-Royce Phantom Drophead Coupe is the second most expensive car in India available for buy. The two-door and four-seater car is also the most expensive convertible sold in India.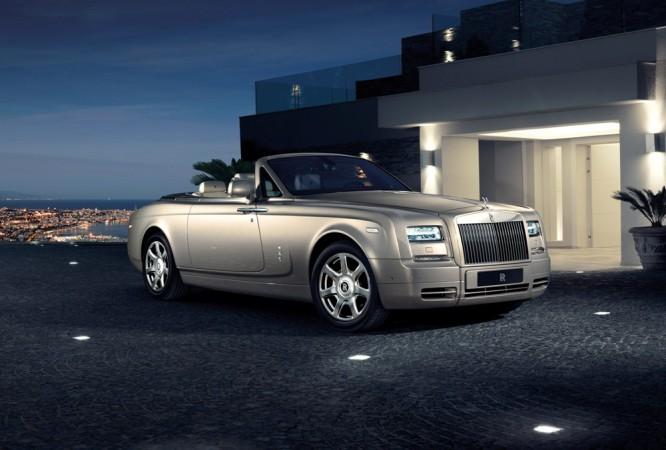 The Phantom Drophead Coupe is powered by 6.7-litre V12-cylinder direct injection petrol engine that develops 453bhp of power and 720Nm of torque. The mill comes mated to an eight-speed gearbox. The Phantom Drophead Coupe has can achieve 240kmph top speed with an acceleration of 100kmph in 5.8 seconds.
3. Rolls-Royce Dawn
Rolls-Royce launched the Dawn convertible at Rs 6.25 crore (ex-showroom) in India in June 2016. The Dawn is essentially the convertible sibling of the Wraith coupe while Rolls-Royce says 80 percent of the bodywork is new.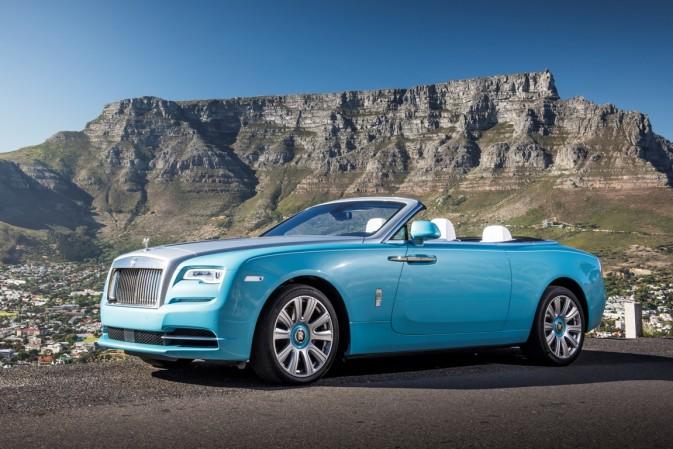 The 2,560kg luxury car is powered by a twin-turbo 6.6-litre V12 powertrain. It develops a power output of 563bhp at 5,250rpm and a torque rating of 780Nm at 1,500rpm. All the power is directed to the rear wheels via a ZF eight-speed automatic gearbox. The engine powers the Dawn to reach 100kmph in less than 5 seconds before electronically hitting the limited top speed of 250kmph.
4. Lamborghini Aventador S Roadster
Automobili Lamborghini launched Aventador S Roadster, the open-top version of the Aventador S coupe in India with a price tag of Rs 5.79 crore (ex-showroom) in September 2017.

The Aventador S Roadster draws power from a 6.5-litre, naturally-aspirated V12 engine. The mid-rear engine can churn out 730bhp at 8,400rpm and a peak torque of 690Nm at 5,500rpm. The convertible sportscar can accelerate from 0-100kmph in just 3 seconds, with a top speed equal to the Aventador S coupe of 350kmph.
5. Bentley Mulsanne
British luxury carmaker Bentley Motors' flagship sedan, the Mulsanne is the fifth most expensive car in the list. The Crew based carmaker's luxurious car costs Rs 5.56 crore (ex-showroom) in India.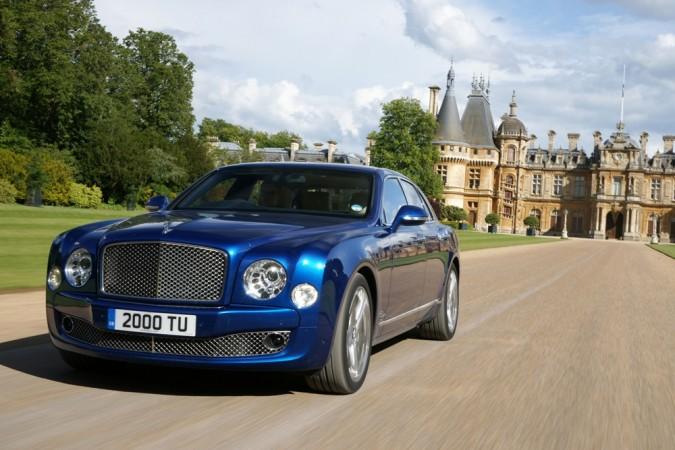 The Mulsanne is powered by 6.7-litre twin-turbo V8 engine that develops 505bhp of power and a mammoth 1,020Nm of torque mated to 8-speed ZF automatic with electronic shift interface, sports mode and steering wheel-mounted paddle shifts.
Source: Cartoq