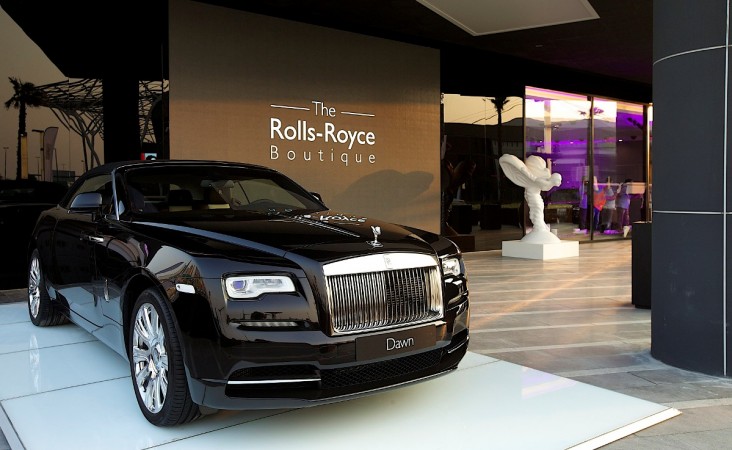 British Luxury carmaker Rolls-Royce opened its first ever Rolls-Royce Boutique' in Dubai in association with AGMC, the sole and authorised representative for Rolls‑Royce Motor Cars in Dubai, Sharjah and the Northern Emirates of the UAE.
The Boutique has been created in the same spirit as the brand's Summer Studio, a Rolls-Royce showcase that opens each summer in Porto Cervo, Sardinia. The Rolls-Royce Boutique includes an inspiration studio, bespoke atelier, Pinnacle cafe, affinity partner display, virtual reality configurators and staging for bespoke one-of-one motor cars and newly-launched collections. The showroom will also provide valet parking for its guests.
Spread across 7,300 sq.ft., Rolls-Royce Boutique's location is at the centre of Dubai's City Walk, a globally recognised luxury and hospitality hot-spot. The boutique will complement AGMC's 10,000 sq. ft. showroom on Sheikh Zayed Road, which is Rolls-Royce's biggest showroom in the world.
In August, Rolls-Royce's main rival Bentley Motors had opened its biggest dealership in the world in Dubai. Interestingly, Bentley's 75,000 sq.ft. showroom has also been opened at Sheikh Zayed Road.
"Dubai is an important part of our brand's success story, and it has been among the top five markets in the world for Rolls-Royce for three consecutive years, placing it alongside or above other markets with much bigger populations," said Torsten Muller-Otvos, Chief Executive Officer, Rolls-Royce Motor Cars.
"Our success in Dubai and the rest of the world is borne of an intimate understanding of the lifestyle requirements of the world's most discerning patrons of luxury. True luxury houses like Rolls-Royce must therefore constantly strive to innovate and inspire," he added.