Ever wondered what the the real possibilities of 3D printing are and why it can be touted as a futuristic technology? In this article, we are going to explain just that.
In our previous article about 3D printing, we had explained what a 3D printer really is, along with discussing the evolution process of the technology and also talked a little about its applications. If you missed that article, read it here.
Apart from mentioning the good applications of the technology, we will also discuss the bad ones that have the potential of becoming harmful in future.
Human Organs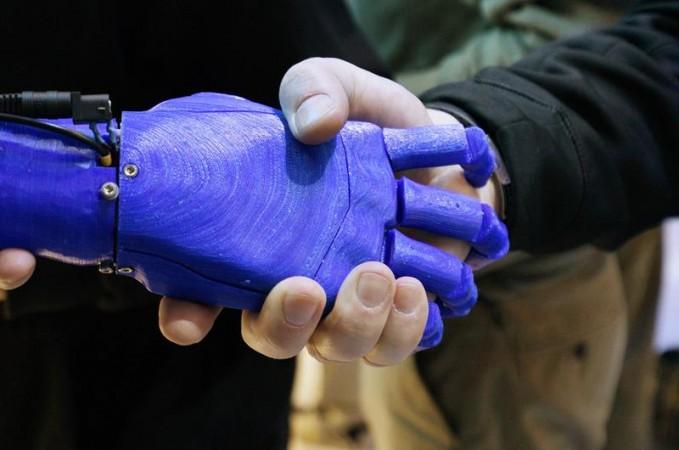 Scientists have already started working on printing vertebra, ears, nose, minute cosmetic changes hands, legs and even fingers. Through a special 3D printing process, they have started printing human tissues too. And most surprisingly, some Harvard University researchers have started working on a 3D-printed heart. ONVO, a California-based biotech firm, has declared that they can successfully make 3D-printed liver which will work like a real liver.
Cars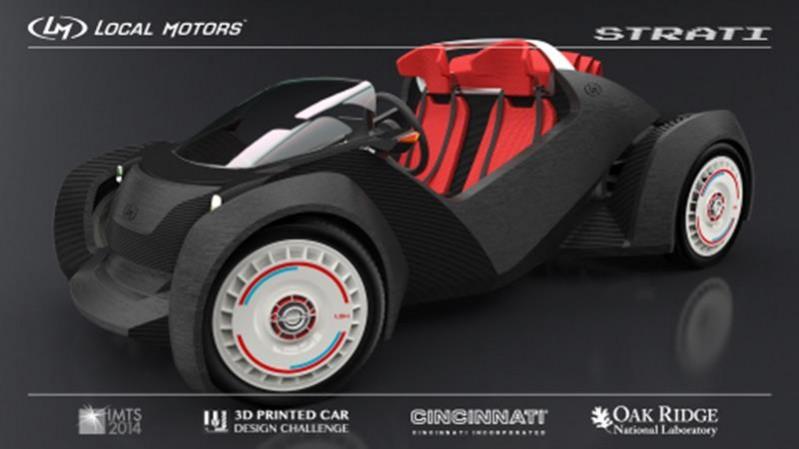 Strati is a 3D-printed car which behaves like any other normal car. So, you can drive them just like other cars and will not even be able to differentiate it from any traditionally-made car. Well, Strati is just an example, hundreds of new 3D-printed luxury and racing cars are coming up this year. Apart from making cars, 3D-printing is also used for making Aeroducts, which are majorly used in commercial aeroplanes.
Food Printing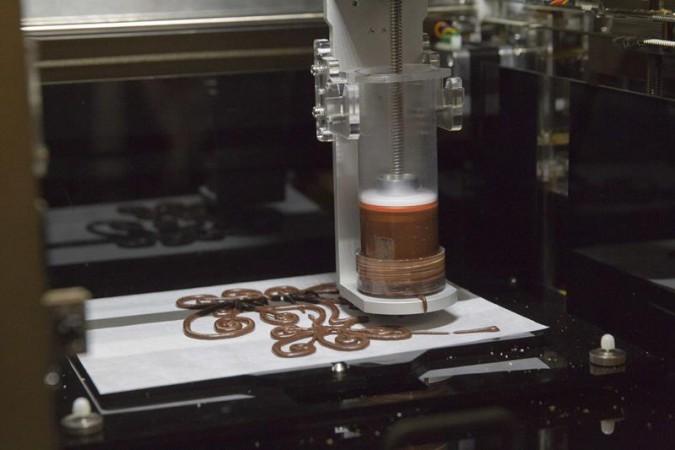 We touched this section in our Top 10 Technology innovation at CES story. XYZPrinting, a 3D-printing company, has showcased a printer which can print edible chocolates. Apart from chocolate printing, several printers are being developed that will be able to make pizzas, cakes, peanut butter, cookies and other food items. In a food printer, the ingredients are supplied in pastes. The printer scans the model and develops a similar real life food within seconds.
3D Printed Homes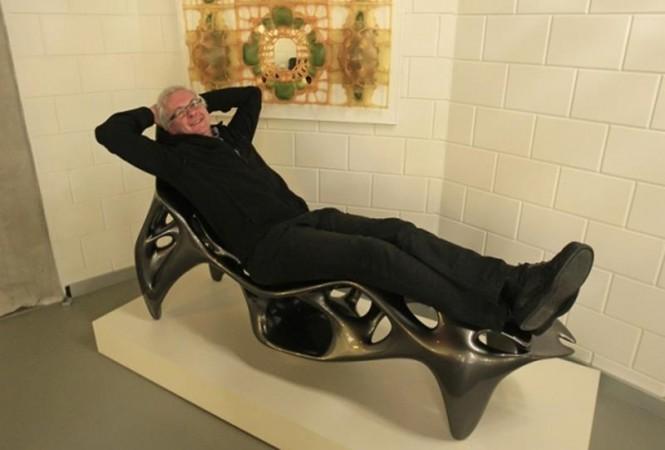 Architects around the world are eager to launch 3D-printed houses in the market. Winsun, a Chinese company, has said that it would develop 10 3D-printed houses in a single day. Each house will cost only $5000. An Amsterdam-based company has already developed a 3D canal house using bio renewable materials. A California-based scientist, Professor Behrokh Khoshnevis, has explained a concept called "contour crafting", which will be able to print an entire house in one go.
Musical Instruments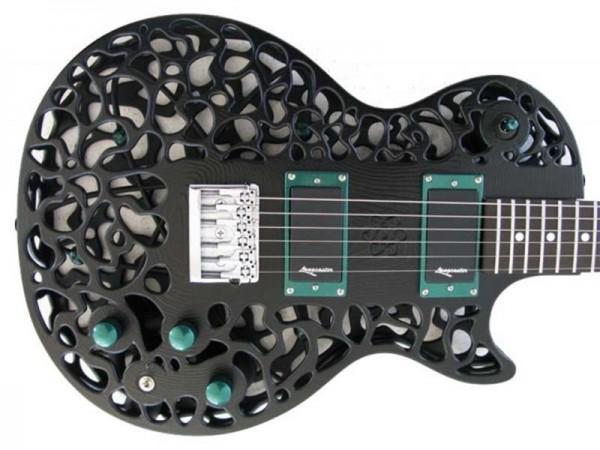 Yes, it's no more a science fiction. The 3D technology can print real life musical instruments too. Surprisingly, they will sound similar to the original instrument; for example, the Atom 3D guitar. Printed through the Selective Laser Sinistering 3D system on an sPro 230 SLS printer, the guitar features a wooden inner core for linking the bridge to the guitar neck. The Atom has been tested by many professional musicians and all of them were surprised by the wonder of technology. Well, Atom is not the only example of 3D-printed music instruments. Amazing 3D has already printed Stradivarius Violin and Thingverse has printed a whistle.
Costumes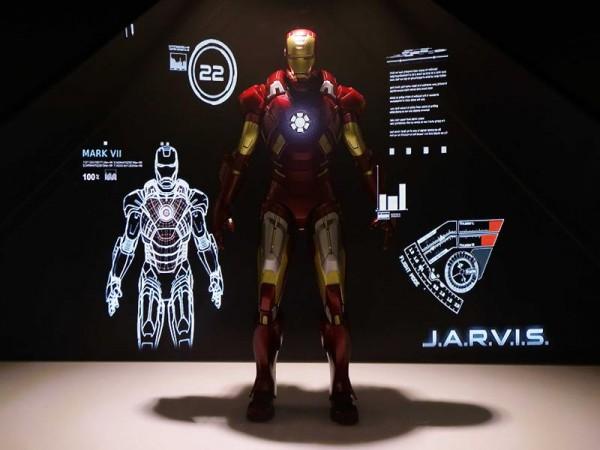 A guy, named James Bruton, has printed an Iron Man Suit through a printer at a cost of just $2000. He has also printed Android bipedal legs, Short Circuit Johnny 5 Robot, several Star War costumes and a Terminator endoskull. Well James is not the only guy who is doing this. There are hundreds of thousands of enthusiasts who have successfully printed desired costumes through supplied model. A Manhattan-based store offers such 3D printers to consumers at just $2,200. According to them, they have already sold more than 20,000 printers.
Drones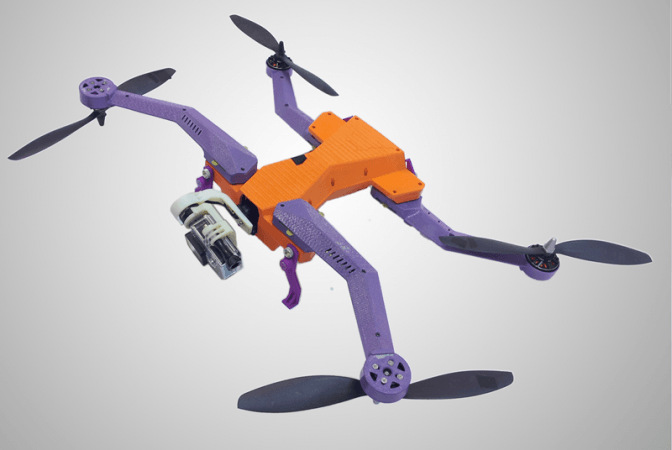 Advantage of buying/using 3D-printed drones instead of traditional ones is that they are very cheap; hence saves huge money and hours of labour. The 3D-printed drones allow quick modification and quick creation of the damaged parts. University of Virginia and Mitre Corporation have teamed up to launch a 3D-printed drone. Voxel8, created by a team of Havard & MIT professors, will soon roll-out a 3D printer which will be able to print electronics parts.
Robots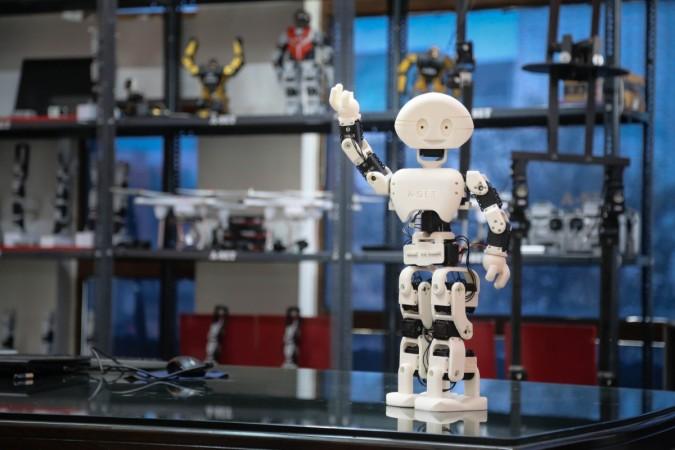 Divakar Vaish, an Indian scientist, has recently developed a Robot named Manav. However, Divakar is not the only one to develop something like that. Scientists around the globe are releasing new Droids everyday at unimaginable costs.
Jewellery
Along with printing prototypes, 3D-printing can now actually print real life wearable precious jewellery in Gold, Silver, Platinum or with any other precious metals. The brand LACE has a huge collection of 3D-printed jewellery items. 3D printers can also print industrial metal elements such as levers, screwdrivers and more. The attached image is of a platinum-based 3D-printed ring showcased in their Manhattan store.
Model of your unborn child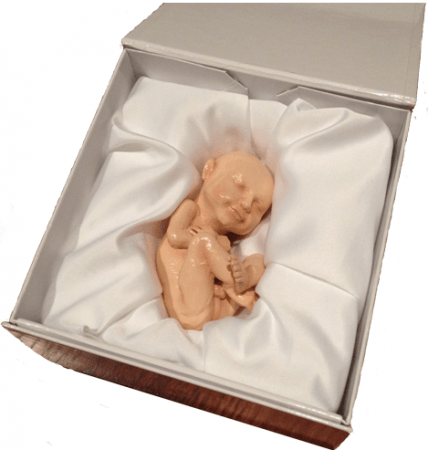 A Startup company, Indiegogo, made the unimaginable possible. They used 3D/4D ultrasound or newborn baby pictures to create a unique artistic representation of the baby using the latest computer graphics and 3D-printing technology. They offer three sizes to choose from: 2-inch printed model for $200, 4-inch model for $400, and $600 for the 8-inche model.
Firearms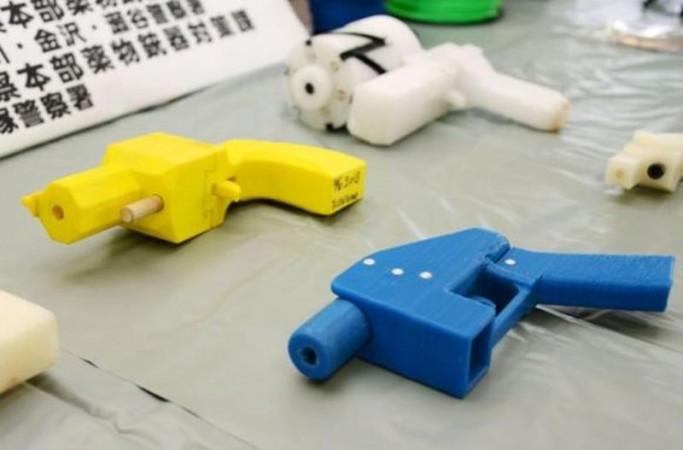 The 3D printing technology is also being used to print firearms like pistols, guns and semi-automatic rifles that will work just like real guns do. The process is actually so easy that anyone who has a 3D printer at home can print the gun. A website, wikiweapons, offers hundreds of gun models to be downloaded. The ease of making firearms through 3D printing has become so easy that several countries including the United States has released a circular stating "significant advances in three-dimensional (3D) printing capabilities, availability of free digital 3D printer files for firearms components, and difficulty regulating file sharing may present public safety risks from unqualified gun seekers who obtain or manufacture 3D printed guns," and that "proposed legislation to ban 3D printing of weapons may deter, but cannot completely prevent their production. Even if the practice is prohibited by new legislation, online distribution of these digital files will be as difficult to control as any other illegally traded music, movie or software files." Last year, a Japanese named Imura was arrested for possessing printed guns.