CES 2015 has displayed some outstanding technological innovations and gadgets, which have the potential to change the way we see the world today.
With numerous product launches and announcements, it was really difficult to pick 10 products among them. So we have picked our 10 favourite promising technological innovations from the show.
Wearables
Apart from traditional smart bracelets which could record the covered distance and burned calories, what is highlighted at the show are ones that can offer a more comprehensive body parameters.
We experienced some of the most weird yet sensible wearables like a pair of socks equipped with sensors, which could collect statistics of the feet so as to give advice for the user to correct the bad running habit of the users.
Visijax, a light-weight nylon jacket embedded with strategically placed LEDs, also drew attention of the visitors. The LEDs keeps flashing when the wearer signals a right or left turn by raising an arm.
CES also experienced some exciting wearable product including personal space monitoring vest, Block Watch, Provogue Production Tool, Arc Pendent GPS Device, Intel's button-sized Curie and more.
Drones
The CES 2015 experienced a variety of drone devices too offering brilliant innovative utilities. For example, the Nixie Wearable Drone, champion of Intel's "Make it Wearable" competition. The Nixie is a flyable drone in a wearable shape. The drone automatically unfolds on users command and takes a flight to capture an image. Apart from this there were dozens of Drones offering several utilities.
The new drones can be controlled via smartphones or tablets. To name a few of the significant drones exhibited at CES 2015 are EHang Ghost, Airdog, Hubsan X4 Pro, Hubsan nano Q4, Maxaero X-Star, Zano, Micro Drone 2.0/3.0 and more.
Virtual Reality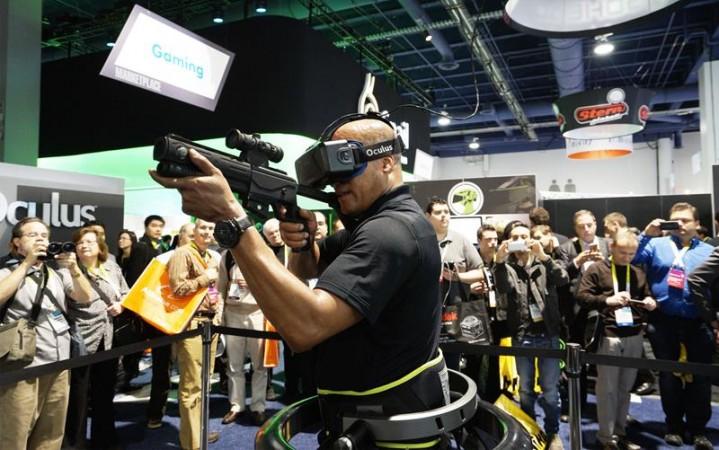 Virtual Reality is one of the most promising segments of technology, experienced huge growth in the last few years. This year also there was huge sensation around the wearable Virtual Reality gizmos including Occulus, Razer and more.
While the Razer OSVR and Occulus Rift virtual reality headsets received huge acclamation from the visitors, several kickstarter project including Altspace virtual reality headware and castAR Technical illusion glasses.
Auto Driving Cars
At CES 2015, luxury car manufacturer Mercedes has released a driveless car, F 015 Luxury in Motion. The latest car packs in several displays and controls through touch, gesture and eye tracking.
Another luxury car-maker BMW showcased their latest BMW i3 luxury automatic cars. Equipped with ActiveAssist system the i3 can prevent itself from hitting obstacles. The ActiveAssist system integrates numerous laser sensors for detecting the driver's accidental probability and can override the accelerator input and apply brakes. BMW claims this system can rescue the car from serious accidents, even by a few inches.
Volkswagen and Audi have also showcased their own version of driveless car. Audi's pilot Driving system can navigate on open roads without driver's input and can return back the control while cruising through the urban areas.
3D Food Printer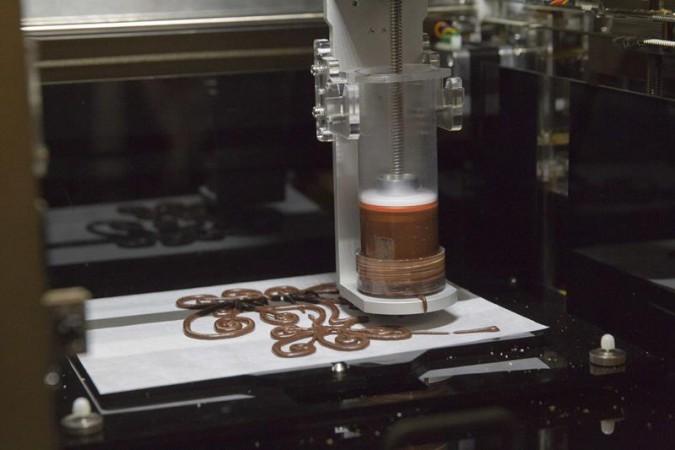 At CES this year, XYZprinting has showcased their 3D food printer. The 3D printer machine was unveiled at late 2014 and it is the first machine to 3D print the supplied modelled food image using different food pastes. The output foods will taste according to the combination of source materials given as input.
The 3D Printer can also customise the amount of calories per print according tho the supplied input capsules.
SmartKitchen: Kitchens of the Future
Whirlpool has put together a new concept kitchen at CES, 2015. In the concept they displayed how your kitchen should look like at 2020. According to them, the entire kitchen surfaces will turn into touchscreens and offer seamless integration with the owner through video conferencing, text or social networking. The kitchen will allow users to ask someone about a recipe through video conference or gets alerted on important social network feeds.
Explaining the concept further, Whirlpool explained the user would be able to put a wok or pan anywhere on the surface and screen will automatically detect the pan and start heating up. The SmartKitchen will also be able to recommend customised recipes according to user's current stock of foods and will keep detecting the freshness of each food items.
Virtual MakeUp Mirror
This wonder mirror has been unveiled by Panasonic and showcased at CES, 2015. The technology will scan the persons face sitting on the front and will suggest numerous makeup options and how the person will look like without putting the actual makeup on their face.
4K TV & media Players, Smartwatch/ wearable integration, Smartphone Integration, Camera Innovations, Roost (Portable personal safety device,
Resolution Rage
This CES also experienced dozens of new gadgets featuring 4K displays as a key feature. Several big OEM's including Sony, Sharp, Panasonic unveiled their 4K TV's, DVD players and many other gizmos.
Samsung unveiled a standard in Ultra HD resolution standard, naming SUHD, the technology features nano-crystal technology with an engine to remaster picture quality.
Sony released a 4K TV which is slimmer than a smartphone. The TV also manages to run on Android operating system and comes powered by Sony's X1 4K processor chipset.
Future Chipsets
This CES we experienced a variety of chipsets from different manufacturers with several utilities. Intel displayed their three new chipsets out of which one is a wearable SoC. Based on Broadwell architecture, the Intel CPU packs in 35% more transistors and 37% more compact that the last generations Haswell CPU. The Broadwell CPU also claims to provide 50% faster video conversion and 1.5 hours of more battery than the previous one.
With another SoC, Cherry Trail Intel claims this 4G LTE, 3D rendering capable chipsets will be inexpensive editions of chipsets, which can be featured in any smartphone or tablets.
Another chipset maker NVIDIA also launched their Tegra X1 chipset. The new SoC features 256-core Maxwell GPU with an Octa-Core 64-bit GPU.