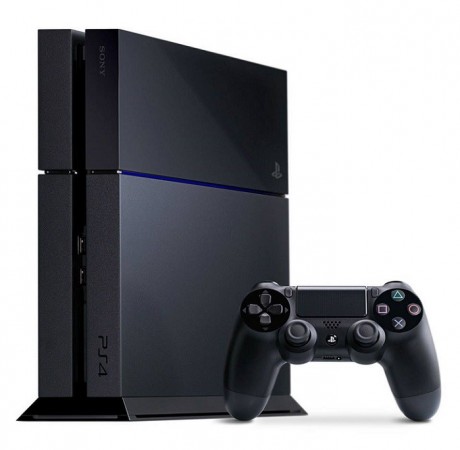 Sony's PlayStation 4 (PS4) has not looked back since its launch on November 2013. Prior to its launch Sony had embraced independent game development and digital rights management schemes, giving it an edge with positive press and critics' feedback. It also went on to become the highest selling consoles in PlayStation hardware history.
PS4 offers its owners exclusive games like Bloodborne, Driveclub, The Last of Us Remastered Killzone Shadow Fall and so on. It has the PlayStation Now service that will let users access PlayStation 3 games on the PS4, PlayStation app that acts as a second screen, allows players to live stream their games and includes a host of social features like community creation, media sharing and Share Play feature.
To counter Microsoft's Xbox One Backwards Compatibility, Sony released emulated versions of selected PlayStation 2 games that has been upscaled to high definition while supporting PS4's social features
According to research firm NPD, PS4 has been crowned as the "Best Selling Hardware" in November, when most of the electronic items are purchased thanks to the sale offers during the Thanksgiving Day. This even made Microsoft's Aaron Greenberg congratulate Sony on its win!
By November 2015, Sony has sold over 30 million PS4 units worldwide. Sony has also unveiled special Holiday price of $299 that comes with a bundled game.
Below is a list of some of the top 10 games on PS4 in 2015:
Fallout 4
One of the biggest games that has made headline in 2015 has been Bethesda's Fallout 4. This open world post-apocalyptic video game is set in Boston, Massachusetts.
Players can choose both genders as their lead and they also get companions like Dogmeat. It features new customization options, combat systems and base building. This game is a must for Fallout fan.
It was released in November 2015 garnering positive reviews from critics. The game broke several records and it sold 1.2 million copies on Steam in its first 24 hours of release.
Bloodborne
This PS4 exclusive action RPG from From Software lets players follow its protagonist, the Hunter on his journey to Yharnam as its citizens have been hit by a mysterious disease turning them into horrific monsters.
The game features boss fights, fast paced combat, new Game Plus mode, AI companion, and randomly generated dungeons called Chalice Dungeons
The game was released on March 2015 and has been praised for several features in the game.
The Witcher 3: Wild Hunt
Warsaw-based developer, CD Projekt RED's The Witcher 3: Wild Hunt lets players control the character of Geralt of Rivia on his journey as a monster hunter. Apart from being a big game, it also features revamped fighting system, advanced artificial intelligence, dynamic environments, day and night cycles, dynamic beard growth system.
The game was released on May 2015 and not only won critical acclaim winning several awards including the Game of the Year 2015 award.
Metal Gear Solid 5: Phantom Pain
Metal Gear Solid 5: Phantom Pain has been billed as one of the best video games to be released in 2015 and arguably one of the best Metal Gear Solid games from developer Kojima Productions.
The game lets players play as the legendary protagonist Big Boss aka Snake being set in an open world environment allowing players the freedom to win a mission without having to kill anyone. The game also has several AI companions like Quite. It lets players build bases and features improved enemy AI, new day-and-night cycle , dynamic weather and two multiplayer modes.
It was released on 1 September, 2015 and has been critically acclaimed.
Rocket League
Developer Psyonix's new physics-based vehicle soccer video game has garnered critical acclaim and even won several awards, the latest was at The Game Awards 2015.
It allows players to play cross-platform between PS4 and PC. Players use rocket-powered car to hit a ball and push it towards the goal area to secure points. It resembles a football game.
It was released on 7 July, 2015 as a timed exclusive for PS4.
Call of Duty: Black Ops 3
This sequel to the 2012's Call of Duty: Black Ops 2 brings back the fan favourite Zombies mode. This FPS game from developer Treyarch has imbued some of the best from Call of Duty: Advanced Warfare, like the exosuit capabilities. This game also features new elements of co-op and special abilities. It also have improved multiplayer with new momentum-based movement system.
It was released on 6 November and was greeted positively by critics and fans.
Just Cause 3
This action-adventure video game from developer, Avalanche Studios focuses on open world and destruction mechanics and is the third game in the series.
The game sees its protagonist Rico Rodriguez coming back to his fictional city in the Mediterranean island, where he finds out about the tyranny of its dictator and he has to stop him from his global conquest.
The game features the grappling hook and parachute, game mechanics and physics have been overhauled with an emphasis on creativity and destruction. It features Challenge Modes and a new mechanic called Rebel Drop.
It was released on 1 December, which though praised by critics, was criticised for performance issues.
Dying Light
This open world survival horror video game from developer, Techland lets its players take on the role of undercover agent Kyle Crane which is overrun by zombies.
This game features dynamic day and night cycle, gameplay focuses on combat and parkour, crafting with four player co-op mode. The visuals showcase the x-ray shot like in the recent Mortal Kombat game.
Dying Light was released on January 2015 with positive reviews.
Batman Arkham Knight
Developer, Rocksteady Studios released the action-adventure video game that was the penultimate game in the Batman Arkham series following critics and fans panning its previous game, Batman Arkham Origins.
This game has Scarecrow uniting all the rivals of Batman and reveals a new powerful Batman foe, Arkham Knight to the game.
The game introduces some new gadgets, lets Batman fly using his cape, FreeFlow combat system, new and improved Batmobile that players can now drive in-game.
The game was released on June 2015.
Star Wars Battlefront
EA DICE, the developer of Star Wars Battlefront, the newest in the Star Wars video game series lets players traverse the planets from the Star Wars universe Endor, Hoth, Tatooine, and Sullust.
It lets players use vehicles both land and air and lets them options to either control a Rebel Alliance soldier or an Imperial Stormtrooper. It includes cooperative missions, 40 players online multiplayer mode and lets players control characters like Darth Vader, Luke Skywalker, Boba Fett, Leia Organa, Han Solo, and Emperor Palpatine
Star Wars Battlefront was released on November 2015.